"What?" is what you're asking.  We couldn't think of a pithy blog title so we went with alluringly vague.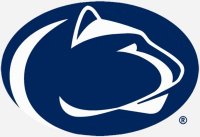 Penn State Law School is rolling out a TV series that will feature legal luminaries and human rights experts staging mock trials to introduce all kinds of audiences – from high-school students to practitioners – to some of the thornier human rights issues being debated today.
From the Centre Daily Times of central Pennsylvania:
Penn State Law School created the series in partnership with the School of International Affairs and Penn State Public Broadcasting. The goal is to stage mock trials that examine complex international human rights issues. The episodes will be broadcast by WPSU and available to schools around the world to use in their classes.

Penn State law faculty member Randall Robinson, creator of the show, said he thought it would be a good way to use compelling television to bring complex issues that aren't closely followed by the general public to the public.

The idea is to present the program to juries around the world and promote discussions about the cases and the verdicts. Background information will be available on the Web, and plans are being developed to add educational material to the web-site that could be used in high school and college classes.
The pilot episode of "World on Trial" features Cherie Booth Blair (wife of former British Prime Minister Tony "Mr. T" Blair, and a renowned lawyer in her own right) as a judge, and Harvard Law Professor Charles Ogletree.  The trial focuses on whether a French ban on head scarves in public schools interferes with rights to free expression.
This sounds like a terrific idea to us, particularly if Penn State is able to develop supplementary educational resources that would aid younger students in following the issues at trial.