Lutheran Family Services (LFS) has provided free services to refugees for decades in the Carolinas.  The Greensboro News & Record reported today that the nonprofit is shutting down its refugee resettlement program because of current "economic conditions."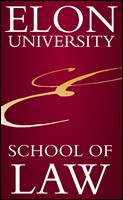 The announcement [that LFS was ending its program] came after a series of problems with providing refugees services, including a group of resettled Iraqi families who found themselves in apartments with no heat and leaky plumbing; some lacked proper clothing and follow-up services.

About one-third of all refugees coming to North Carolina come to the Triad (a 12-county area surrounding the cities of Greensboro, High Point, and Winston-Salem), the state refugee coordinator has reported, because of the concentration of resettlement agencies here. . . . The Triad area expects to receive about 400 new refugees next year."
In an effort to address the gap in legal services this closure will create for refugees in the Triad community, Elon University School of Law plans to open the Humanitarian Immigration Law Clinic in January.
Students, supervised by law professors, will assist clients in applying for political asylum, permanent residency, citizenship and employment authorization, as well as reunifying families separated by war and conflict.

Legal services are "incredibly important" to refugees, who have a year to get a Green Card or become naturalized, said Helen Grant , an Elon law professor and the clinic's director.
The PSLawNet Blog was excited to learn about Elon's new initiative to serve their community and wishes them the best as the school community establishes their new clinic!