NOTE: the PSLawNet Blog will skip next week's Jobs Report as we will still be on holiday.  Never fear though, a jam-packed issue of the Jobs Report will be back on January 3, 2011.  Happy Holidays!!!
Need a job or internship? During the past week PSLawNet has posted:   65 new attorney positions,   28 new internships, and  10 new law related opportunities.  Additionally, there are currently 1,238 active opportunities in our job database.  To search the database visit PSLawNet.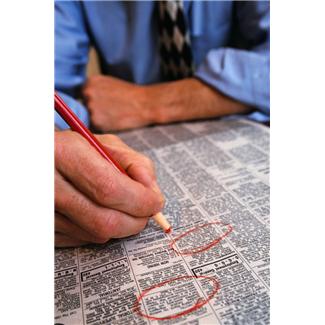 The ACLU Foundation of San Diego and Imperial Counties is current accepting applications for a Staff Attorney/Civic Participation Fellow.  The Fellow will be responsible for cultivating and supporting the ability of local nonprofits to engage in political advocacy and policy change, including compliance with applicable c3/c4 rules and lobbying/disclosure requirements.  The Attorney will also be concerned with election protection and voter rights, including efforts to make voting easier for low-income communities, communities of color, immigrants, young voters, first-time voters, and/or limited English speaking communities.  The Attorney will serve as a community legal resource, educating organizations and individuals on their rights to vote and participate in political advocacy, as well as building up capacity for such work in the local legal community.  The Attorney will engage in non-litigation advocacy where appropriate.  The Attorney will also screen and develop impact litigation, including direct representation and amicus curiae briefs, on relevant issues, in conjunction with members of the legal community.  Visit PSLawNet for full details.
The Children's Law Center of Massachusetts (CLCM), with offices in Lynn and Lawrence, is seeking 3-4 law student interns for Summer 2011.  These internships provide students a great opportunity to assist in advocacy on behalf of young clients in critical legal matters.  CLCM provides direct representation to indigent children and youth in child welfare, CHINS, delinquency, mental health, and educational matters.  During the twelve-week summer program, student interns concentrate on one or two of the five substantive practice areas.  Each student is assigned to a specific mentoring attorney who they accompany to court and/or education meetings and hearings and provide case support.  Students have direct client contact and assist in client interviewing, investigation, and preparation of motions and memoranda.  In addition, CLCM provides appellate advocacy in delinquency and child abuse and neglect cases.  If a case is pending during the summer months, a student may be asked to assist in research and writing of appellate briefs.  Check PSLawNet for additional details and application instructions.
Featured Public Service Career Resource:
Do you think you might be interested in pursuing summer and/or career employment in a local/state prosecutor's office? Check out Yale's Guide to Criminal Prosecution.  Visit PSLawNet's Prosecutors/Public Defenders Career page for links to other resources regarding working in a local/state prosecutor's offices or as a federal prosecutor.
Job Seekers: PSLawNet is a free service for students and alums of subscribing law schools.  If you are not a student/alum of one of our subscribing schools, you can either purchase an individual one-year subscription to PSLawNet for only $25.00, or ask your Career Services Office about subscribing to PSLawNet.  Job Seeker User Guide.
Employers: Are you a nonprofit, government, or other type of public service organization seeking to raise your profile and advertise job openings among law students and attorneys?  Would you like to do this for free?  PSLawNet is the right place for you, download our Employer User Guide.
Questions: Email us at pslawnet@nalp.org.