It has not been a stellar week for finding good news – the Tucson, Arizona shootings and the reporting this week on the challenges still facing the people of Haiti as they strive to overcome the tragic earthquake of January 12, 2010.  The PSLawNet Blog was heartened to read today about the pro bono work of a Rutgers University School of Law-Newark alum, Ralph Delouis.  Following the earthquake last year,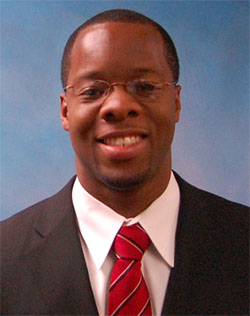 Delouis put his skills and expertise to work to help implement a long-term plan to stimulate the country's economy. One year later, Delouis is being honored for his efforts.

Delouis, an associate at McCarter & English law firm, has been named a recipient of the National Law Journal's 2010 Pro Bono Awards.  Delouis and firm partner R. Andrew Richards are developing a microfinance initiative that will enable predominantly low-income Haitian farmers to obtain loans, with the goal of stimulating economic development in the earthquake-ravaged country . . .

[His] work in Haiti will facilitate small loans to farmers in this country where there are few lending sources for the underprivileged. The loans are expected to help farmers increase their yield and transform their commodity crops – including mangos, coffee and cocoa – to higher value end products. The program will provide seed money to the working poor in Haiti and help them build and stabilize their farming and business ventures.

For Delouis, the mission is also a personal one. "As the son of Haitian immigrants who lost close relatives in the earthquake, it was very important for me to give back to a country and a people so close to my heart. We are confident that the project will have a long-term impact, especially given the growing emphasis on decentralization in Haiti," he said.

Delouis and Richards were recruited for the case by the International Senior Lawyers Project (ISLP), a New York-based group which provides pro bono assistance to governments and non-profit organizations in the developing world . . .

Delouis was also recognized by ISLP in October for the assistance he provided to public defenders in the Haitian provinces, which lacked access to such basic legal resources as their constitution and criminal codes. Currently, Delouis is working with Lutheran Social Services of New York to help Haitian immigrants who arrived after the earthquake apply for deferred action status, which allows applicants to remain in the United States for a temporary authorized period of time.
We hope you enjoyed reading this good news as well!  Congrats Ralph for earning a well-deserved recognition for your hard work this year!