This week: LSC on federal budget chopping block?; everything's bigger in Texas, and hopefully that includes state funding of legal services; it does seem to include funding for innocence clinics at four Lone Star State law schools; get hitched to fund legal services in Idaho; mourning Sargent Shriver's passing; state budgets in terrible shape; death penalty debate in Illinois could signify changes in other jurisdictions; NYC public interest and pro bono lawyers racing the clock to help Haitian immigrants; an expanded LRAP program at Boston College Law; commendable pro bono contributions from New York lawyers; an appeal for more pro bono from Pennsylvania's top jurist; how do you prosecute a defendant who is deaf, mute, and unable to read or understand sign language?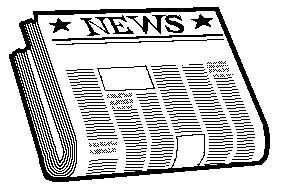 1.20.11 – an editorial in the San Antonio Express makes the case for preserving state funding for legal services.  The piece notes that in its last session the state government "provided some much needed one-time support in the form of a $20 million allocation in anticipation that the economy would get better and the IOLTA funding would go back to its former levels."  But the financial circumstances for the legal services community have not markedly improved; they are in fact still "in crisis."  Texas's attorneys have contributed $700,000 via bar dues, and they have given generously of their time through pro bono efforts.  But the legislature must step up to the plate again by sustaining its funding.
1.19.11 – moving along to some better funding news out of Texas, the Dallas Morning News's Trailblazers Blog notes that "…the $400,000 of funding allotted to the innocence clinics at the University of Texas, Texas Tech University, University of Houston and Texas Southern University law schools had not been slashed in the base House budget released late Tuesday night."  The clinics have cleared 11 people who were wrongly convicted of crimes, and there is evidently more work to do in the Lone Star State.  We noted one of the more dramatic instances of a wrongful conviction's undoing in our January 7 News Bulletin: a man who'd served 30 years in prison before being cleared by DNA evidence.
1.18.11 – the Legal Services Corporation was among many stakeholders in the public interest community that mourned the passing of Sargent Shriver this week. From an LSC press release: "Sargent Shriver was the first Director of the Office of Economic Opportunity and instrumental in the founding of the federal Legal Services Program—the forerunner of today's Legal Services Corporation. Mr. Shriver was the first Director of the Peace Corps, helped create Head Start, Volunteers in Service to America, the Job Corps, the Community Action Program, and served as president and chairman of the Special Olympics. He also founded the Sargent Shriver National Center on Poverty Law in Chicago."  Wow.  That's the kind of energy and commitment that should motivate all of us to keep fighting for equal justice.
1.18.11 – The PSLawNet Blog is tracking how the recession has impacted the employment arenas that public interest lawyers usually go into: federal, state, and local government, the nonprofit community, etc.  Along these lines, public radio program On Point recently focused on the extremely difficult budgetary challenges confronting almost all state governments.  At present 46 out of 50 states face budget shortfalls.  Illinois just took the always unpopular step of raising the state income tax (from 3% to 5%).  One expert on the program noted that over 4 years, $400 billion in budget deficits have built up throughout the states.  And there had been indicators of state overspending even before the recession; several states had been running structural deficits – spending more than they took in – and the recession just exacerbated the problem and brought it to the fore.  Guests on the program speculated on possible spending cuts.  No one mentioned lawyers in particular, but the cuts could affect all areas of government, and lawyers of course work in all areas of government.  And lest we think that cuts wouldn't extend to affect employees working in the criminal justice arena, last week the city of Camden, New Jersey laid off 168 police officers.  The PSLawNet Blog will keep an eye on these developments to see how they impact state and local government attorneys.
1.17.11 – it's good to have well-heeled alumni.  The National Law Journal reports that Boston College Law School's loan repayment assistance program just got a big boost.  "Boston College Law School plans to help more of its graduates afford public service jobs and continue in them for several years. On Jan. 17, the school announced the Francis X. Bellotti Loan Repayment and Forgiveness Program, which will be funded through a $3 million endowment.  B.C. Law alumni who have graduated within the past five years and earn $57,000 or less in a range of public service jobs are eligible. Eligible jobs include the following: legal jobs that aid the poor; nonprofit law positions; and legal posts in city, state and federal government agencies.  The Bellotti loan program will add $150,000 per year to BC Law's loan forgiveness program, which spent $330,000 in 2010, giving money to 79 recipients. The school expects the endowment to provide the funding in perpetuity.  B.C. Law's loan forgiveness program offers loans of $500 to $7,000 that can be used to pay down participants' law school loans. The loans can be cancelled, and effectively turned into grants, if participants meet all program conditions."  Congrats, BC!  This was fairly big news in Beantown.  Both the Boston Herald and the Boston Business Journal ran stories on the gift, presumably because they have nothing else to write about since the Patriots' unceremonious ousting from the NFL playoffs.
1.16.11 – the Wall Street Journal reports on commendable pro bono contributions made by lawyers in New York state, but notes that more can be done.  A Davis Polk associate's work in securing asylum for a Guinean woman who "feared genital mutilation and a forced marriage" was part of an "estimated 2 million hours of free legal work that some of New York's 161,000 registered lawyers do annually, the pro bono work that is quietly done in the legal community.  Despite the efforts of some firms and lawyers, pro bono only serves a fraction of New York's poor, who increasingly need it for critical cases dealing with eviction, foreclosure, workplace rights, domestic abuse and disability claims. Many other states say their lawyers should do at least 50 pro bono hours annually, more than New York's 20-hour threshold, and seven require annual reporting."  (The seven states which require reporting, according to the article, are Florida, Hawaii, Illinois, Maryland, Mississippi, Nevada, and New Mexico.)
1.14.11 – a press release from the Administrative Office of Pennsylvania Courts notes that "Chief Justice of Pennsylvania Ronald D. Castille has issued a call to the Commonwealth's 70,000 attorneys to volunteer more of their time and money to help ensure Pennsylvanians with limited financial means receive needed civil legal representation."  A letter from Castille to the Keystone State's lawyers spoke of a "civil legal aid crisis."  Your author, a former Philadelphia legal services lawyer, can attest to not only the need for pro bono (and financial) support from the private bar, but also to the impact that pro bono advocates make in aiding families in crisis.  Check out the latest newsletter from my old employer, Philadelphia VIP, which in the past decade has tripled the number of pro bono referrals it's made, and is now facilitating pro bono services through law firm practice groups, an "adopt-a-block" program, and highly successful homeownership preservation initiatives.  The private bar has much to offer, in both expertise and resources, to help the legal services community make the most with badly strained resources.
1.11.11 – the Philadelphia Inquirer reports that in neighboring Montgomery County, PA, court officials are trying to figure out how to continue criminal proceedings against a defendant who is "deaf, mute, and illiterate, including no known knowledge of sign language … As [the defendant] has next to no language skills, his case has baffled Montgomery County courts since his arrest on drug trafficking charges late last year. While courts have come a long way in providing access to interpreters in a host of exotic languages, no one is sure how to translate for a man who knows no language at all … Accommodating those with limited access to language is a rare problem in U.S. courts, but one that judges have met with limited success.  Many have avoided the problem, declaring such defendants incompetent to stand trial. Others have relied on a complex and imperfect method of interpretation, one still viewed with skepticism by many in the legal profession."