This week: cultivating the next generation of public service lawyers at UCLA; speaking of L.A., funding for law and order isn't great; $125K for foreclosure prevention in the Windy City; aspiring public defenders may want to look into getting barred in Massachusetts; Equal Justice Works hits the Big 2-5!; legal services for Gulf Coast oil spill victims; a wrongful imprisonment emphasizes the need for the Florida Innocence Commission's work; let's all celebrate the Greater Dayton Volunteer Lawyers Project; tough times and a leadership transition at the Georgia Public Defender Standards Council; the good work of the University of Louisville Law Clinic; a public-interest lawsuit targets allegedly excessive truancy fines; will Gideon finally be civil in California?; maybe he should be civil elsewhere, too.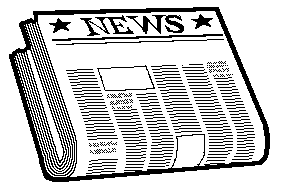 1.26.11 – in an indicator of the recession's impact on state budgets, the Los Angeles County Superior Court system is bracing for continued fiscal strife.  From the National Law Journal (article may be password-protected): "Last year, the Superior Court, which employs 5,000 people and has 11 locations, laid off 329 employees and lost another 150 to attrition due to budget cuts, [Presiding Judge Lee] Edmon said. The cuts have resulted in long lines at filing windows and frustration among lawyers, she acknowledged. 'Unfortunately, this pressure on the system will continue for some time.' For the rest of the fiscal year, which ends on June 30, the system appears safe from any drastic measures due to last year's efforts, which generated new sources of revenue from civil filing fees and funds redirected from new construction and computer projects."  But looming on the horizon is Gov. Jerry Brown's budget proposal, which "would eliminate more than $100 million from the Los Angeles Superior Court — about 10% of its annual budget, Edmon said."  The article touches on the fact that 9th Circuit federal courts are strained as well, with a judicial emergency having been declared in the District of Arizona in the Tuscon shooting's wake (link to more detailed coverage by the Arizona Republic).  
1.25.11 – here comes the unusual scenario wherein the recession could create a whole bunch of public interest lawyer jobs.  The Boston Globe reports on Gov. Deval Patrick's proposal calling for "the hiring of 1,000 lawyers under a new Department of Public Counsel Services within the executive branch, with up to 500 more support staff. The administration estimates its plan will save $45 million by eliminating the Committee for Public Counsel Services in the judicial branch and wiping out hourly legal wages paid out to roughly 3,000 lawyers who work on contracts."  The proposal has caused a stir, particularly among those private counsel who are presently appointed, under the auspices of the judicial branch, to handle indigent defense matters. They argue that the program will result in cost increases.  How would Massachusetts stack up with other jurisdictions?: "According to the administration, 28 states have public counsel systems similar to the one Patrick outlined yesterday, and Massachusetts is one of six states whose public defenders fall within the judiciary."   Beantown-based public radio station WBUR ran a piece on the controversy: "Although the findings show that public defenders are more effective in representing indigent defendants, the issue of cost is not as simple."
1.23.11 – the Dayton Daily News profiles the Greater Dayton Volunteer Lawyers Project, "a local program that helps people who are financially strained find lawyers who are willing to offer 'pro bono' work, or free services … Since 1988, the GDVLP has provided lawyers in more than 21,000 cases, providing more than $10 million in donated services to the poor … The GDVLP is located at the Dayton Bar Association and is supported by Legal Aid of Western Ohio. The program has 1,000 lawyers from various specialties who donate services."
1.23.11 – the long-running funding woes afflicting Georgia's indigent defense program persist.  The Associated Press reports that the incoming chief of the Georgia Public Defender Standards Council, who appeared to some a remarkable choice because of his background as a prosecutor, is inheriting a program that is short on funding, slated for additional budget cuts, and thin on staff as well.  Outside organizations have taken note of the GPDSC's sorry state: "The specter of more legal challenges looms, as civil rights groups have filed one lawsuit after another that claimed the council failed its mission to provide adequate legal defense for Georgia's poor defendants."  Here's information on a lawsuit filed last month from the Southern Center for Human Rights.   And here's an additional blurb about discontent within the Peach State criminal defense community over th GPDSC's present condition (from WALB, a Georgia-based NBC affiliate).  GPDSC's new chief, Travis Sakrison, certainly does have his work cut out for him, and we wish him the best of luck. 
1.20.11 – the Associated Press reports on a lawsuit initiated by the Philly-based Public Interest Law Center: "A federal lawsuit accuses a Pennsylvania school district of imposing excessive and illegal fines on truant children or their families, including one parent ordered to pay $27,000 and a 17-year-old student fined more than $12,000.   The suit against the Lebanon School District, filed Thursday in Harrisburg by the Public Interest Law Center of Philadelphia on behalf of four parents and the National Association for the Advancement of Colored People, targets the court-imposed fines it says were above the state's limit of $300 per violation.
Is Gideon coming to California?  ProBono.net's January newsletter include a piece from our friend Tiela Chalmers, executive director of the San Francisco-based Volunteer Legal Services Program, who comments on common, public misperceptions about when poor people are entitled to a lawyer, and progress in California toward securing a right to counsel in cases that gravely affect family integrity and economic security.  "You'd be surprised how many well-educated adults – journalists, politicians – even judges – believe that poor people have a right to an attorney in civil cases.  Our belief in the fundamental fairness of our justice system leads us to assume that there is a right to counsel, at least when someone is faced with eviction, or a challenge to the custody of their children … But no, Virginia – there is no right to counsel in civil cases … One of the most remarkable legacies of our outgoing Chief Justice, Ronald George, is his hard work to gain passage of the Sargent Shriver Civil Counsel Act …  This Act uses a small court fee to fund the creation of pilot projects in California, to explore what the right to counsel might look like in civil cases where important rights are at stake."