In summary…there's a lot of public interest news this week.  Unfortunately, a lot of it's not good.  Funding shortages are affecting public interest programs literally from the Mexican to the Canadian borders.  Featured: the "Last Resort Exoneration Project" is released at Seton Hall Law; a young lawyer weighs the virtues of Model Rule 6.1; apparent financial trouble at AppalReD leads to the ED's firing; farewell to a titan among federal defenders; the North Carolina State Bar is trying to ramp up pro bono efforts; cuts in local funding for a Louisiana legal services provider; unbundling legal services to serve more low-income Mississippians; fighting against food stamp terminations in Washington State; potential staff layoffs at Rhode Island Legal Services ruffle union feathers; the Colorado criminal defense bar is fighting for easier access to public defenders; loan repayment for Illinois prosecutors and public defenders; an office closure by New Mexico Legal Aid; discontinuing the Homeless Rights Project in San Francisco; arguments for permitting easier public access to juvenile court records and proceedings; the fight continues over an indigent defense attorney assignment overhaul in the Big Apple (or in French: le Big Apple); will the planned closure of a Southern Arizona Legal Aid office be avoided?; the Maine Commission on Indigent Legal Services is running out of funds; financial support for legal services for artists; New York's top jurist calls upon the bar to support pro bono and legal services funding; legal services funding woes in Texas; Washington State high court arguments about a foster child's right to counsel.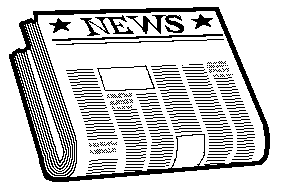 2.3.11 – a New Jersey Star-Ledger blog highlights the launch of the "Last Resort Exoneration Project" at Seton Hall Law School.  The project will work to free innocent convicts, but unlike the high-profile Innocence Project, the Exoneration Project will focus on cases where DNA evidence is not in play – no meager feat.  The new initiative is something of a family affair.  Exoneration Project director Lesley Risinger first worked to free an innocent convict before attending law school; she enlisted the help of her mother, an attorney.  Now a lawyer herself, Risinger will co-direct the project with her husband, a Seton Hall Law professor.
2.2.11 – the New York Times has a nice write-up on the retirement of New York City's chief federal defender, who has earned the respect of judges and legal adversaries and whose office has handled myriad high- and low-profile matters in Manhattan and Brooklyn.  "Leonard F. Joy, the lawyer who has led New York's influential federal public defender's office for the last two decades, is retiring this month, ending a tenure during which his office represented some of the most infamous defendants being prosecuted by the United States attorney's offices in Manhattan and Brooklyn."
2.2.11 – the Louisiana-based Tri-Parish Times reports on local funding cuts to legal services: "Low-income individuals and families that have depended upon or might need legal assistance when dealing with civil matters in Louisiana could be left without representation as parishes cut back on their budgets in 2011.  Capital Area Legal Services Corp., which has been funded by contributions from 12 parishes…is faced with a loss of financial support that could range from $24,530 to $47,330 this year. In turn, the legal aid agency could soon be faced with cutting some of its services."   
1.31.11 – potential legal services staff layoffs, and it's messy.  From the Providence Journal: "Rhode Island Legal Services, the nonprofit law firm that works on civil matters for low-income people and is itself in financial straits, announced the layoff of 13 paralegals effective at the end of business Monday.  But a few hours later, in a hurry-up meeting Monday afternoon, the board of directors voted to postpone the layoffs until Feb. 15 in hopes of negotiating an alternative solution with the paralegals' labor union."
1.31.11 – indigent defense news from the Centennial State: "The Colorado Criminal Defense Bar and the Colorado Criminal Justice Reform [Coalition] have filed a lawsuit to change the law on public defense."  At present, indigent defendants facing charges on misdemeanor crimes may have access to a public defense attorney only after meeting with a prosecutor.  The criminal defense bar wishes to change this rule.  Here's a blurb from the KJCT8 TV station website.
1.29.11 – El Defensor Chieftain (great name!) reports on an office closure by New Mexico Legal Aid.  "For almost two years, free advice and legal representation has been available from the attorneys at the Socorro field office of New Mexico Legal Aid. Now, after serving more than 2,000 clients, the three-man office is closing. Its last day will be Friday, Feb. 4 …. The majority of NMLA's funding comes from federal and state grants."  According to an NMLA lawyer quoted in the piece, proposed state funding cuts could have a huge impact on social services providers.  Based on what the PSLawNet Blog has been reading lately, state and local budget cuts affecting legal services providers could become more and more frequent.  Given the recent shift in political winds, it does not appear likely that federal funding from the Legal Services Corporation will be able to offset funding losses.  Not good news for legal services providers, and even worse news for clients.
1.29.11 – should juvenile court proceedings and records be closed to the public?  One retired California judge thinks not.  Writing in the San Jose Mercury News, Judge Leonard Edwards writes that "In practice, most juvenile courts in California remain closed to the public. Judges are understandably reluctant to admit into the courtroom anyone other than those persons directly involved in the individual case being heard.  I suggest that the legal presumption should be for open court hearings with the judge having the right to restrict access on a case-by-case basis."  (There is a legislative proposal for such a change being considered in California.)  Edwards advances six arguments in favor of opening juvenile courts to more public scrutiny, and you may read them here…
1.28.11 – indigent defense funding woes in the Pine Tree State.  The Bangor Daily News reports that the Maine Commission on Indigent Legal Services' executive director told legislators last week "that it not only can't cut $98,000 form its budget [as the newly elected governor desires], but the commission needs back two-thirds of the money cut from its budget last year in order to pay its bills through June 30, the end of the fiscal year. "  The Commission is still a baby, having been established in 2009 in order to remove indigent counsel assignment responsibilities from the judiciary's bailiwick.  The chair of the state senate's appropriations committee said that the commission is still finding its funding footing, and that the executive director will return to the legislature with additional figures before any decisions are made.  Also, the Maine Public Broadcasting Network reported that another senator noted that a miscommunication resulted in the governor's office not realizing, when it requested a budget cut, that the MCILS was so short on funding to begin with.
1.27.11 – everything's bigger in Texas…except legal services funding.  A Houston Chronicle editorial laments the sad state of funding, especially at a time when domestic violence is on the rise and providers must turn away more and more clients.  "Texas IOLTA funds have dropped a staggering 73 percent since 2007, from $20 million to a little over $5 million in 2009. In a refreshing display of bipartisanship, state legislators stepped up to the plate last session with $20 million in funding, but no such largess is expected this time around."  The editorial closes with an admonishment against legislative budget-slashing that will badly impact the state's most vulnerable residents: "Some services are essential, even in tough times, and legal aid to the poor is one of them."