Need a job or internship? During the last week PSLawNet has posted: 54 new attorney positions, 33 new internships, and 28 new law related opportunities. Additionally, there are currently 1,028 active opportunities in our job database. To search the database visit PSLawNet.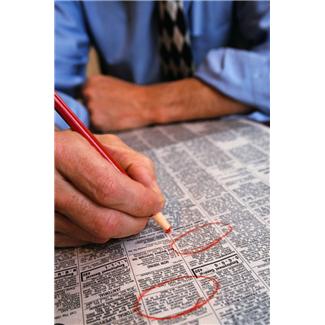 Featured Opportunities
Poverty Law Advocacy Internships: Connecticut Legal Services is filling summer internship positions in five service offices: Bridgeport, New Britain, Stamford, Waterbury, and Willimantic.  We seek applicants who want to use their creativity, initiative, and other talents and skills to improve the lives of low-income people.  CLS encourages cross-cutting client-centered work which goes beyond specific legal specialties. CLS lawyers represent families and individuals in administrative hearings, and in state and federal courts. CLS encourages lawyers addressing major client issues to work in teams, which may include other legal services lawyers and or other local community agencies.  Connecticut Legal Services provides legal representation and advice to over 9,000 low-income households each year.  Interns at CLS receive training in client interview skills, assist with an active caseload of representation and advice cases, may have the opportunity to represent clients in administrative hearings or under the student practice rule if qualified.  To learn more, view the full job listing on PSLawNet…
An Attorney position is available at the National Oceanic and Atmospheric Administration's Office of the General Counsel (NOAA GC). NOAA GC employs approximately 114 attorneys at headquarters offices in the Washington D.C. area and at six regional offices. NOAA GC provides legal advice to the Department of Commerce Under Secretary for Oceans and Atmosphere (NOAA Administrator) and NOAA program offices on a wide variety of issues including U.S. and international fisheries, marine mammals, endangered or threatened marine species, preservation of coastal areas, marine sanctuaries, and licensing of commercial satellites. NOAA is a premiere environmental agency, located within the Department of Commerce, and employs over 12,000 individuals nationwide. The agency's mission is to conserve and manage coastal and marine resources and to understand and predict changes in the Earth's environment to meet the Nation's economic, social and environmental needs.  To learn more, view the full job listing on PSLawNet…
Featured Resources for Summer Job Seekers
Living out of town while completing an internship this summer?  Use NALP's Apartment Exchange to sublet your place and to look for housing.
Are you aware that many organizations offer funding to students with summer public service jobs to help pay the bills?  Check out PSLawNet's Summer Funding Page for more details.  Some, but not all, application deadlines have passed, so visit the page today.