The Detroit Free Press ran a very nice profile last week of Aisa Villarosa, a 3L at Wayne State University Law School, who's lined up a Skadden Fellowship to work on juvenile justice issues in Detroit.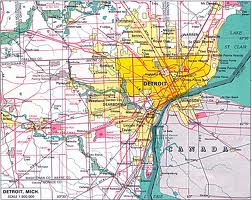 Villarosa has been a true force for change during her time at Wayne State, balancing her studies, student government, and law review with very successful initiatives to mobilize fellow students on public interest projects…not to mention her own public interest work in the Lincoln Hall of Juvenile Justice.
 Over the past three years, she has cofounded an organization that has cleaned up a neighborhood, bought Christmas presents for the needy and raised money to support human rights. She is helping teach youngsters to read and is collecting donations for Special Olympics by promising to jump into the frigid Detroit River.

…

She doesn't want a six-figure job at a big law firm. She wants to stay…at the epicenter of the juvenile justice system in Detroit. Those dreams became possible after she won the Skadden Public Interest Fellowship. It will pay for Villarosa's salary and benefits so she can focus on delinquency proceedings while trying to develop mentoring programs to stop repeat offenders.
Good stuff.  And as we noted in a prior blog post, we're really happy to see that Skadden Fellowships are being awarded to students from a broader scope of law schools in the recent past.
[As for the fellowship class of 2011,] 29 fellowships were awarded to students hailing from 21 schools…

For a little bit of context, the Class of 2010 (last year's class) consisted of 27 fellows from 20 law schools.  The 2009 class consisted of 28 fellows from 14 schools.  And 36 fellows from 16 schools comprised the Class of 2008.  We don't have time to look back further…but based upon the past 4 years we're seeing more diversity and breadth with respect to the schools from which fellows graduate.