This week: the NYT profiles an EJW Fellow doing holistic defense work; Project Salute is serving Michigan veterans; a legislative proposal to fund legal services for foster children in Nevada; how badly will the Granite State cut funding to New Hampshire Legal Assistance?; a slight bump in charitable giving in the 2010, according to the Nonprofit Research Collaborative; an LSC $ cut could badly gum up the works in Connecticut's legal services system; the incoming ABA president comes out swinging for legal services funding.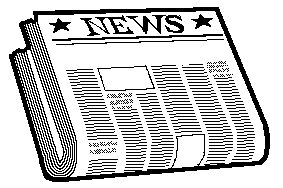 3.24.11 – the New York Times runs a nice profile of Equal Justice Works Fellow Michelle Parris, who graduated from law school in 2010 and is completing her fellowship with the Bronx Defenders.  Parris's project focuses on providing holistic services to Bronx Defenders clients, helping them to avoid homelessness, to access health care, and to steer clear of the criminal justice system in the future.  (For those wondering why an Equal Justice Works fellow is working with a defender when fellows traditionally focus on civil justice matters – some advocates now see the provision of ancillary, civil legal services as being intertwined with, and maybe even essential to, providing successful indigent defense services.  We recently blogged about a Crime Report story on the traction that holistic indigent defense programs are gaining.)  On an unrelated, and lighter, note, we've also blogged from time to time about the fact that many lawyers feel comfortable working in either prosecution or indigent defense.  No so Ms. Parris!  When asked about working as a prosecutor: "No, never! I can't imagine being in the position of prosecuting someone. Our job is to essentially look at the best in a person. Just because a person made mistakes doesn't mean they're not redeemable."
3.24.11 – the Detroit Free Press offers an update on Detroit Mercy's innovative veterans clinic: "University of Detroit Mercy School of Law's (UDM Law) Project SALUTE is traveling across the State of Michigan in a mobile law office (a recreational vehicle custom designed, built and generously donated by General Motors Corporation) providing free legal advice to low-income veterans on their federal veterans' disability and pension benefits claims. Utilizing a grant from the State of Michigan, Project SALUTE will host a veterans' legal clinic in Detroit on Wednesday, March 30, 2011 … The state grant is also being used to establish a freestanding Veterans Clinic at the school dedicated to specifically addressing veterans' disability and pension benefits matters."
3.23.11 – as state governments are tightening budgetary belts, we've seen a number of efforts made in the legal services community to ensure that the poor and vulnerable don't suffer too much in the name of fiscal austerity.  The Reno Gazette Journal reports on a proposal to shore up legal services funding for children in Nevada's foster care system: "Former Nevada Assembly Speaker Barbara Buckley is promoting a bill in the Legislature to increase fees at county recorders' offices and funnel the money to legal services for abused or neglected children … The bill would raise a surcharge for recording a document, deed, map or survey to $3 from its present $1, and direct the additional money to provide legal services to children in the foster care system … Three nonprofit organizations — Nevada Legal Services, Washoe Legal Services and Buckley's organization, the Legal Aid Center of Southern Nevada — would gain from the revenue."  According to an official at the Legal Aid Center of Southern Nevada, half of the roughly 3000 children in the foster care system do not have representation.
3.21.11 – the Connecticut Law Tribune reports that potential LSC funding cuts could wreak havoc in the Constitution State because its main case intake program relies on federal dollars: "A proposed $70 million cut in federal legal aid would devastate a Connecticut clearinghouse that assists 15,000 clients a year and further hobble three other agencies still reeling from a dramatic drop in state-based funds, officials said.  Janice Chiaretto, executive director of Statewide Legal Services, said her agency is receiving about $2.7 million this year in federal Legal Services Corp. funding. The proposed cut would mean a $500,000 reduction, or the equivalent of half a dozen staff positions and thousands of clients assisted. Statewide Legal Services is the only Connecticut agency to receive the federal funds, but others would feel the loss because many of their cases are pre-screened and referred by Statewide."  Funding for the state's legal services community has been greatly reduced as a consequence of the recession.  "[O]verall budgets at the Connecticut legal aid agencies are still down 18 percent from 2007 levels."  Fifty lawyers at Connecticut Legal Services are taking once-a-month furloughs to help make ends meet.
3.18.11 – a piece in North Carolina's Asheville Citizen Times shows that it's not just the ABA's current president, but also its president elect, who's going to bat for legal services funding.  President-elect Bill Robinson, at a recent engagement in Asheville, said, "The proposed cuts to legal services are going to hurt the most vulnerable citizens in our society…What has defined us as a constitutional democracy has been access to justice…If our most vulnerable citizens can't get access to justice, access to our courts, then justice for all of us is compromised."