by Ashley Matthews
Here at PSJD, we are constantly thinking of ways to connect law students and lawyers with public interest jobs and career-building resources. The main way we do this is through our website, where employers can post new public interest opportunities for interested job seekers, who are also able to browse our library of resources. And of course, we post great opportunities, news and resources to this blog and our Facebook page everyday.
In our latest effort to bridge communication between employers, career service leaders, and job seekers, PSJD is proud to announce the launch of its new live weekly Twitter chat! Kicking off on September 26th at 3 pm, #PSJDChat will feature weekly topics designed to build a supportive community around the daunting process of looking for legal employment. The first #PSJDChat topic will be"Personal Branding: Using Social Media During The Job Hunt".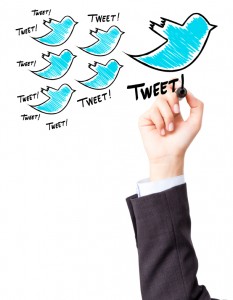 The goal of #PSJDChat is to encourage our Twitter community to learn from one another by sharing insight, info, horror stories, success stories and everything in between. #PSJDChat is the first and only Twitter mixer dedicated solely to law students and lawyers looking for public interest employment, so this is the (virtual) place to meet new like-minded friends followers, ask questions, find support, and get advice from those in-the-know.
You don't have to do anything but tweet with the hashtag #PSJDChat to join, but we recommend using TweetChat as an easy way to participate and keep up with the discussion without your timeline distracting you. TweetChat will allow you to view a filtered version of the chat with only our discussion, and will also automatically add #PSJDChat to all your tweets so you don't have to! When the time comes, just log in with your Twitter username and password, and enter #PSJDChat to join us. If you're still confused, check out MediaBistro's How-To article, or email us at psjd@nalp.org with any questions.
Although the chat is informal, all we ask is that you stay on-topic as much as possible, and tweet "#PSJDChat" so everyone involved knows you are a part of the discussion. Also, don't forget to make your Twitter profile public! If your account is private, no one in #PSJDChat will be able to see your replies. Last but not least, tell all your friends! The more people involved, the better the discussion.
After every chat, you can check this blog for transcripts of the discussion, standout tweets, and a recap of what went down. Here's a schedule of our upcoming Twitter chats and topics:
Wednesday, September 26, 2012, 3 PM: "Personal Branding: Using Social Media During The Job Hunt"
Wednesday, October 3rd, 2012, 3 PM: "Drafting the Perfect Public Interest Cover Letter"
Wednesday, October 10th, 2012, 3 PM: "Drafting the Perfect Public Interest Resume"
Wednesday, October 17th, 2012, 3 PM: "Tips & Tricks for Successful Interviewing & Networking"
See you all on Twitter, and don't forget to follow us @PSJDTweets!