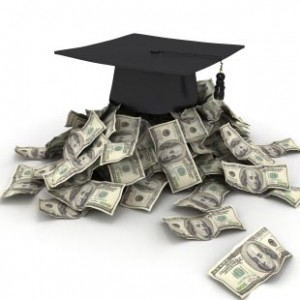 Fiscal health is a subject that is, for obvious reasons, of great importance to all law students. It bears even more importance for public interest law students, who must balance their passion for legal advocacy with a need to pay for an expensive legal education.
Today, the U.S News & World Report's Student Loan Ranger blog, written by Equal Justice Works, tackled the feasibility of pursuing a public interest law career in the midst of low salaries, expensive loans and "Big Law" temptations:
…the Student Loan Ranger disagrees that a career in public interest law is not viable; particularly for lawyers who graduated over the last five years, a combination of Grad PLUS loans, income-driven repayment plans, and Public Service Loan Forgiveness has made a long-term public interest career more financially feasible than ever before.

Law students (and other graduate and professional students) interested in public interest careers should use Grad PLUS loans to cover what remains of their expenses after their grant aid and federal direct Stafford loans have been used up. This means they'll only be using federal loans, which have important borrower protections and access to the full panoply of federal relief options.

Those options include income-driven repayment plans, including Income-Contingent Repayment (ICR), Income-Based Repayment (IBR), and Pay As You Earn. (The latter will be available December 21, thanks to early implementation by the Department of Education.)

IBR— the best option most law school graduates are eligible for—limits the amount borrowers pay monthly to 15 percent of their discretionary income.

Even better, ICR, IBR, and Pay As You Earn are qualifying repayment plans for Public Service Loan Forgiveness (PSLF), which provides forgiveness after 120 monthly payments (10 years' worth) made while working full time at any of a broad range of qualifying jobs, including 501(c)(3) nonprofits and for federal, state, local, and tribal governments. The upshot is that attorneys dedicated to public interest careers can make 10 years' worth of low monthly payments and then apply for forgiveness.
Click here to read the full article, and check out PSJD's "Funding & Debt" section of the Resource Center to learn more about financing a public interest career.