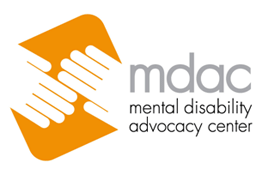 If you are a lawyer or law student interested in learning from world-renowned experts of mental health and law, this one's for you!
For four years, the Mental Disability Advocacy Center (MDAC) in Budapest, Hungary has hosted the Mental Disability Law in Practice summer school, a two-week program organized to broaden knowledge on legal advocacy and connect an international network of disability-focused human rights leaders. Participants include attorneys, non-practicing lawyers, NGO staff and board members, legislators, activists, policy experts, PhD candidates and law students. Those with disabilities are especially encouraged to apply, with a focus on those with experience of intellectual or psycho-social disabilities.
The program will focus extensively on mental disability law in Central and Eastern Europe, Africa and India, and applicants from all over the world are welcome to apply. Participating faculty in human rights advocacy, teaching and programming specific to these regions.
Deadline to apply is February 15, 2013. Click here to visit the MDAC website for more information!