by Ashley Matthews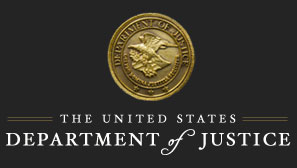 We've got good news for those of you looking for job opportunities within the federal government next year! The Department of Justice wants to add more attorney positions in 2014 to bolster its Criminal, Civil and Civil Rights Divisions. From the BLT: The Blog of LegalTimes:
The U.S. Department of Justice's budget request for 2014 seeks to add dozens of attorney positions, boosting efforts to combat cybersecurity, prosecute financial and mortgage fraud and combat international piracy of intellectual property.

The $27.6 billion request is a 3 percent increase over the budget enacted two years ago in 2012, and restores the $1.6 billion in cuts in this year's budget as part of government-wide cuts called sequestration. Released Wednesday, the budget includes additional attorneys in the Criminal Division, Civil Division and Civil Rights Division, but removes attorney positions in the Antitrust Division.
In a nutshell, the DOJ wants to add 31 attorneys to the Criminal Division, 32 attorneys to the Civil Division, and 43 attorneys to the Civil Rights Division. Ten attorneys will be removed from the Antitrust Division because of budget constraints.