EDITOR'S NOTE: Every summer, PSJD hires current law students as Project Assistants. They help us manage our website, social media marketing, and more.  These students come from different law schools all over the country, but they are all united in their commitment to pro bono and public interest law. They do such an amazing job at helping us out that we've dubbed them our "Project Assassins"! Every day this week, a different Project Assassin will be contributing to the blog, discussing their particular legal interests. In this edition, Blerta Mileti, a rising 2L at University of Iowa College of Law, discusses the right to counsel for immigrant detainees.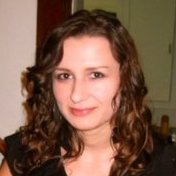 The immigration bill in the House has encouraged a lot of debate about the future of undocumented immigrants in the country. One provision of the bill that is rarely highlighted is that if the bill becomes law, certain vulnerable immigrant populations, like unaccompanied minor children who are in removal proceedings, would be appointed a lawyer to represent them in immigration proceedings.[1]
In addition to working for PSJD as a Project Assistant, I'm spending my summer working with a legal professional organization that receives calls from immigrant detainees in removal proceedings. This internship has opened my eyes to how crucial it is for detainees to have counsel.
Most detainees call seeking legal resources to understand immigration proceedings and request file-it-yourself-packets and case opinions helpful to their situations. Detainment facilities where the detainees are in custody do have libraries, but the libraries are inadequately stocked, often only containing a book or two, and certainly no internet access. There are organizations that provide representation to detainees, but these organizations lack adequate resources, making pro bono immigration attorneys scarce to come by. Furthermore, most immigrant detainees are indigent and cannot afford their own attorney.  Detainees often have no choice but to file their cases pro se, hence why access to legal resources is crucial.
Even with access to proper legal resources, it is extremely difficult for detainees who are often unfamiliar with the American legal system and lack sophisticated English language abilities, to successfully navigate legal proceedings.  Yet, only detainees determined to have mental disabilities currently have the right to appointed counsel, and this right has been granted only very recently. In April 2013, the Department of Homeland Security and the Department of Justice (the two agencies that execute immigration matters) finally issued a policy requiring a qualified representative be assigned to represent a detainee who was determined to be mentally incompetent.[2]  The policy was issued in response to a U.S. District Court for the Central District of California ruling, Franco-Gonzalez v. Holder, where the judge held that Immigration and Customs Enforcement (ICE) and the Department of Justice needed to provide detainees with mental disabilities legal representation in immigration hearings.[3]
The Franco-Gonzalez ruling was step in the right direction. Passage of the immigration reform bill containing a provision to provide other vulnerable detainee populations the right to government appointed counsel would be a bigger step to ensure the due process rights of detainees in ICE custody are respected.