EDITOR'S NOTE: Every summer, PSJD hires current law students as Project Assistants. They help us manage our website, social media marketing, and more.  These students come from different law schools all over the country, but they are all united in their commitment to pro bono and public interest law. They do such an amazing job at helping us out that we've dubbed them our "Project Assassins"! Every day this week, a different Project Assassin will be contributing to the blog, discussing their particular legal interests. In this edition, Denai Neilander, a rising 2L at University of San Francisco College of Law, discusses why she believes politics and public policy should be at the heart of public interest work.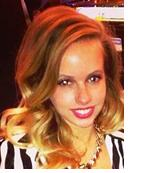 The Intersection of Law (School) and Congress: A Call to Align Public Interest Law and Politics
December 1st, the beginning of the holiday season to many, the first day job applications are accepted to first year law students. Initial feelings of panic subside at the thought of a summer away from law school, doing something that (hopefully) feels more relevant than sitting through weeks of civil procedure. When the time came for me to decide  (big law firm, small law firm, non-profit…)  I immediately felt overwhelmed. With classes assigned the first year, it was daunting to make a decision that felt as if it would seal my career future. On top of this intimidating choice, the fear of being a 1L with minimal applicable skills in the legal world became more realistic.
As I began submitting applications to various law firms and non-profits; it quickly became clear that who you know can be more important than how you look on paper. The lesson I learned from the process was the same one that many lawyers have continuously told me: be flexible and don't be afraid to try new things. I have always been interested in policy and legislation but didn't see it as a career path living on the west coast. I took my chances and applied in DC and wound up with a Legislative Research Fellowship for Congresswoman Dina Titus from the first district of Nevada, my home state, as well as a project assistant position for PSJD. Excited and nervous, I boarded the flight from San Francisco prepared for 3 months in Washington.
Devoting half my time to Congress and the other half to PSJD, the intersection of public interest and politics quickly surfaced: or lack thereof. During my first week, the pressing issue on the House Agenda was H.R. 1947 – The Federal Agriculture Reform and Risk Management Act of 2013, or The FARRM Bill. To most, the bill sounds like the issues would be about farming, duh.
What was actually in the Bill that affected my Congresswoman? SNAP, the program which distributes food stamps, was being eliminated.  In a document over 1200 pages, the Congresswoman maintained that "little was done to reform long standing subsidies." Voting in line with constituents and principal, the Congresswoman voted against the bill in an unlikely coalition of Democrats opposing the massive amounts of cuts and super conservatives who thought not enough was cut. What is typically regarded as one of the most bipartisan bills, the FARRM Bill was unable to pass the House due to the inability of parties to compromise and see the greater public interest at hand. Farmers and those in need of food assistance will continue to live with potentially inadequate systems until reforms can be collectively agreed upon.
This theme persisted as my time in Congress continued and H.R. 2609 – Energy and Water Development and Related Agencies Appropriations Act, 2014 came to the floor. What was the issue seeded inside this bill? Increases in nuclear weapons, slashed budgets in natural energy and the transportation of nuclear waste to Yucca Mountain, located 65 miles northwest of Las Vegas. In turn, the Congresswoman proposed an amendment to end the transportation of nuclear waste to Yucca Mountain, H.R. Amdt. 284; which was defeated in a vote of 87-337.[1] Why did the bill fail? 337 representatives followed the ideology of "not in my backyard." Lack of compromise intertwined with discarded accountability and dearth of ingenuity contributed to the failure of H.R. Amdt. 284. This pattern also had similar effects on Senate Bill S.744 – Border Security, Economic Opportunity, and Immigration Modernization Act in its transition to the House. While the Senate "… moved quickly (in congressional terms) to pass an immigration bill … the House is in no rush to act"[2] rejecting the Senate's bill outright. Meanwhile, the United States government deports over 1,000 individuals every day.[3] Irrespective of party opinions, policy needs to be made efficiently in order to contribute to a better working system and compromise must be attained in order to defeat the polarization currently congesting Congress.
Every Monday and Wednesday, I transitioned from the world of politics on the Hill, to the world of non-profits and public interest law at PSJD. These two worlds, which were dealing with similar issues, dealt with them in very parallel ways. For weeks in June, we would drool over our computers, reading the minute-to-minute updates from the SCOTUS Blog. All the meanwhile, bills were on the floor in Congress which most were not as informed about. The daily frustrations I saw in Congress pertaining to the inability of parties to compromise and see the greater public issues at hand could be improved by greater contribution from the public law sector. As a law student, I've always thought of power being held by the ultimate court: The Supreme Court.
Wrapped up in our law (school) bubble, too often we forget the powers of Congress and the legislature, as they are the ones who make the laws and statutes we must abide by and attempt to work with. As my criminal law professor used to say, "If you want to make your life easier, please go out and write the statutes we work so hard in law school trying to understand." As the next generation of lawyers, the imagination and creative interpretation styles we apply to case law in memos and briefs should be equally applied to discussions of effective and bipartisan policy.
What am I taking away from this experience? Politics and public policy should be at the heart of public interest, but somehow this field gets tossed to those most would call the elite or those in Washington. The most ironic part being this: I have listened to countless constituent calls from disgruntled citizens, and my first reaction was, who has time to call their Congress person and complain or inquire about what is going on? The answer should be: everyone. Civic engagement should directly align with public interest law. Policy should be questioned in more areas than just a non-profit's legislative department, if there is one. In the constantly evolving field of what it means to be a lawyer with the title J.D. attached to your name, in combination with a lackluster job market and economy, I urge more of us to go the less conventional route of being a "lawyer" and sink our teeth into policy and legislative work, specifically encouraging more bilateral public policy centered on the public good. While dollar signs might not necessarily be attached, the societal implications of contributing to effective policy are unmatched.
---