EDITOR'S NOTE: Every summer, PSJD hires current law and pre-law students as Project Assistants. They help us manage our website, social media marketing, and more.  These students come from different schools all over the country, but they are all united in their commitment to pro bono and public interest law. They do such an amazing job at helping us out that we've dubbed them our "Project Assassins"! Every day this week, a different Project Assassin will be contributing to the blog, discussing their particular legal interests. In this edition, Charis Redmond, a senior pre-law student at George Washington University, discusses her journey through the law school application process and her dedication to youth and education.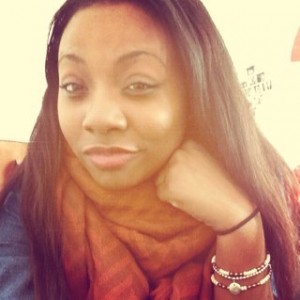 Remember life before law school? Realizing you had to take the LSAT, and stressing out…or maybe not, if you were a genius. Remember worrying about your score for three to four agonizing weeks? Remember draft after draft of your personal statement? If you remember any of this, that's where I am today.
Yes, I am a pre-law undergraduate student. I have had my sights set on law school since my first day of undergrad. Unfortunately, when it came time to study for the LSAT, I was here….
Turns out, I didn't do too badly on the LSAT. My score isn't quite a 170+, but it should put me just within reaching distance to apply to the top 20, which is some stress off my shoulders. Now that that's over, I can move on to actually applying to law school. Between the folks at PSJD and my advisor at GW, I have all that I need for a realistic look at the application process. I made it through writing my personal statement without losing any hair. Now, I'm trying to decide which schools to apply to, and the decision has been anything but easy.
One thing that makes my decision much harder is the fact that I have kids.
Now, before your heart bleeds with sympathy (or prejudice) and you list off all the ways in which I can overcome my circumstances, let me explain. I have dozens of kids: my students. In my heart of hearts, I am a children's advocate and an educator. If you don't believe, check my Twitter bio. In the past, I've worked with youth driven nonprofits like Turning the Page and Little Lights Urban Ministries. I've worked with children abroad, at a school in Guatemala where no child spoke English. To top it off, I play sponsor to a very special young lady through Children International. These are all my children, my inspiration, and the only worthwhile reason I have for racking up thousands upon thousands of dollars of educational debt.
Currently, I work for an elite private school in the privileged Washington D.C. enclave that is Georgetown, where the kindergarten tuition rivals that of a state university. In trying to explain the vast differences in education from one side of a city to the other, I often explain that most of my students do not understand how airports work. For some, this is due to the fact that they have never been on a plane. For others, this is due to the fact that they have only flown by private jet. If socioeconomic status can make that much difference among their travel choices, imagine how vastly different their educational experiences must be.
This is where a legal career comes in.  As far as social factors go, a great education and/or a high socioeconomic standing are about as negatively correlated with delinquency and crime as you can get. Less crime means a better, stronger community with more resources to pass on to the next generation. That being said, those most often marred with a juvenile record are children of color, like myself, by nature of their more limited access to excellent education and wealth. The cyclical process of crime begetting fewer resources, begetting more crime, often depresses areas home to majority non-white communities. My hometown of Prince George's County – one of the wealthiest majority African-American areas in the country, located right outside of the nation's capital – is no exception to this trend. A legal education and career would provide me with a working knowledge of the issues and the system which, unfortunately, can ensnare children and can stifle out their potential before they've even had a chance to truly shine. Eventually, I hope to create a nonprofit which will blend legal service and social support for education for youth and children of color in DC and Prince George's County to help provide local children the best possible shot at a great future.
That all being said, my school list evolves by the day as I talk to more students, admission officers and career experts to try to get a clear image of all that the top law schools have to offer. I also have the application cost to consider, along with my probability of admission, etc. As your typical overachiever, of course I'm determined to go to the best possible school, because my kids deserve the best. So, I am putting forth my best. Hopefully, it's enough to gain admission. Wish me luck.