by Ashley Matthews, PSJD Fellow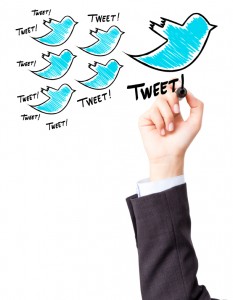 If you're going to the Equal Justice Works Conference this weekend, this is one conversation you don't want to miss!
Tomorrow, meet me at @PSJDTweets on Twitter as I chat with reps from Equal Justice Works (@EJW_org in Twitter speak). We'll be talking about everything a law student or recent law grad needs to know to be prepared for the networking, interviewing and workshop events happening on Friday, 10/15 and Saturday, 10/26.
Are you wondering just what is a "Table Talk"? Still trying to figure out what clothes to pack? Interested in learning about the workshops on pursuing a public interest career? We'll be answering all these questions and more tomorrow – just follow us @PSJDTweets, or search for the hashtags #PSJDChat and #EJWCCF to send questions to our panelists.
Here are the deets:
Who: PSJD and Equal Justice Works
What: #PSJDChat with reps from EJW, answering all your questions about the 2013 Equal Justice Works Conference and Career Fair (#EJWCCF)
When:Tuesday, 10/22/2013, 5pm
Where:Twitter.com, of course!
If you can't make it, no worries – we'll save the tweets and sum everything up for you on our Storify page. Hope to see you all at the EJW Conference this weekend!