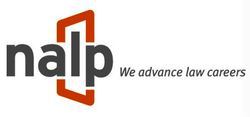 Every two years, NALP (the National Association for Law Placement) conducts a salary survey of legal aid and government attorneys at prosecutor and public defender offices. The 2014 survey is currently making its rounds throughout the public interest law community, and is incredibly important in determining the fiscal climate for attorneys in the public sector.
Please spread the word within the public interest law community.  The survey response deadline has been extended to March 28th.  
You can complete the survey now online or download the PDF – please use either one method or the other. All information will remain confidential. All participants will receive a free electronic copy of the report.
If you have any questions or concerns, please contact Christina Jackson, NALP's Director of Public Service Initiatives and Fellowships, at 202-296-0057 or cjackson@nalp.org, or Judith Collins, NALP's Research Director, at 202-835-1001 or jcollins@nalp.org.