by Ashley Matthews, PSJD Fellow
This is my fourth and final blog post in a series about my job-hunting adventures. You all may know me as the 2012-2014 PSJD Fellow, in which position I manage PSJD's website and social media accounts.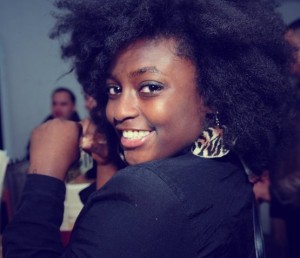 Aside from the regular stress of looking for a job, I – like many other public interest law grads who scour PSJD for job vacancies – have to combat a dearth of available positions, an abundance of unpaid postgraduate opportunities, student loans, the bar exam, and a majorly competitive job market.
I'm writing this public diary so other recent law graduates know they are not alone. Looking for a job, facing rejection, and dealing with stress and anxiety can be disconcerting and isolating. So if I touch on something that has happened to you or someone you know, feel free to leave a comment! We'll get through this together.
Entry #4: On Alternative Careers, Bucking Tradition & Following Your Passion

Since my last entry, things have been pretty busy around the PSJD office. As usual, my first priority was always making sure the site stays up-to-date with the latest public interest jobs and resources. I've learned a lot during my time here, but the whole reason I started this mini-series is because (cue tears) I can't stay a PSJD Fellow forever! It's temporary by nature and I knew it was time to start looking for the next step in my career journey.
I ended up not taking the bar in February, but this wasn't that big of a deal to me (cue shocked gasp). I've always considered myself a journalist who snuck into law school, and knew that becoming a practicing attorney was not necessarily time-sensitive for what I want to do with my law degree. However, I still plan on taking the bar exam in order to do pro bono work, and I will still consider it a huge accomplishment when I finally do take it!
This brings me to the focus of this blog entry: I got "the job"! This is my last week as a PSJD Fellow, but I am staying in the public interest law community. My next position involves raising public and congressional awareness about access to justice for vulnerable communities in need of civil legal services. I'm very passionate about this work, and excited to get started!
"The dream job" means different things to all of us recent law graduates, but there is one thing I'd like readers to take away from this post: follow your passion, and don't be scared to buck tradition. Every career trajectory is different. As law schools continue to diversify curricula and take on more multidisciplinary approaches to legal education, law students can start thinking about fresh and innovative ways to use their law degrees that may or may not involve direct legal services. If you can find an employer who understands the best way to use your unique skill set – which can include anything in addition to your legal knowledge – it could be a match made in non-litigating heaven.
NALP likes to call this phenomenon the "JD advantage." It basically describes a situation where a law graduate nabs a position that highly values her legal training, and may even consider it necessary. The job description, however, does not usually require bar passage or an active law license.
This is great news for all the public interest law students, recent law graduates, and attorneys who are not fully committed to practicing law. We all know how competitively tight the legal job market can be, so opening yourself up to a wider array of career opportunities definitely doesn't hurt. If you are absolutely dedicated to practicing, then by all means follow that passion! But if, like me, you are just as happy doing other types of work, don't be scared to get out there and do just that. You can still use your skills you learned in law school to give back to marginalized or vulnerable communities.
Santa Clara Law has a great resource on their site all about non-lawyer jobs for lawyers. NALP also has advice from law graduates who chose not to practice law. PSJD posts JD-advantage jobs, which are usually housed in the "Law Related" and "Non-Legal" job categories.
The PSJD Fellowship is a JD-advantage position, and I received a lot of support in pursuing an alternative legal career path. My passion is using innovative communication strategies to increase access to justice. I am happily and shamelessly following that passion, even in the face of negative perceptions about my decision not to practice.
If you're struggling with the decision of whether to practice law, I encourage you to think about what sets you apart and how you can uniquely contribute to the communities you wish to serve. As I get ready for this new step in my professional life, I am even more satisfied with everything that has led to this point – including law school!
As always, feel free to comment below or shoot us an email at psjd@nalp.org if you want to talk more about JD-advantage careers.