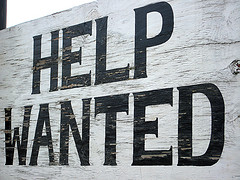 Photo: Brenda Gottsabend – CC License
If you're a law student or a recent grad looking for your first policy experience, you may want to act fast. FlyersRights, a consumer advocacy organization, is looking to fill two internships and a one-year staff attorney position specifically for a recent law graduate. The organization has been around since 2006, working on behalf of airline travelers. Among their legislative successes is a federal statute requiring airlines to allow stranded passengers to disembark from planes after 3 hours on the ground.
FlyersRights' post on PSJD is eye-catching for the care it takes to describe how working with the organization would allow legal newcomers to grow their legislative advocacy skillset:
The person we are looking to hire for one year would be a staff attorney (or as a legal analyst if the person has yet been admitted to the bar) under my primary supervision. The person would receive substantial training in public interest advocacy and law, including research and drafting of administrative rulemaking petitions, legislation, Congressional testimony and legislative memos and policy papers, amicus brief writing, as well as non-legal writing and advocacy.
If you know you want to do policy work, you should consider letting FlyersRights show you how it's done. Check out the full post on PSJD.
If you're interested, it'll cost you a weekend: the Application Deadline is Sunday, November 23rd.