Christina Jackson, NALP Director of Public Service Initiatives & Fellowships
Thank you to American University Washington College of Law Office of Career and Professional Development for contributing these tips.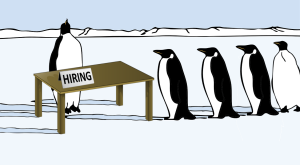 Whether you're looking forward to finishing your first semester of law school or looking forward to starting your last one, the best holiday spirit is the one that puts you in the mood for career planning. We here at PSJD hope you're able to take a well-deserved rest from classes, but you can't afford to let your job search efforts freeze over. To help your job search stay warm through winter without burning you out, we've come up with ten concrete activities you can take on between now and New Year's to be ready to impress your future employers in 2015.
The gist of our ten-step program is below, but stay tuned: We'll be covering each of these tips in greater detail in upcoming installments of PSJDblog over the weeks between now and the end of the semester.