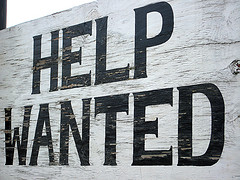 Photo: Brenda Gottsabend – CC License
So far, the experienced edition of the Job'o'the'Week has focused on great opportunities for attorneys at the top of their fields to push themselves. This week we're looking at a position that will likely represent a turning point for a formerly entry-level attorney. If you land a job like Surfrider Foundation's Legal Associate position, you've arrived. Any environmental lawyers out there who have put in their time at entry level positions or racked up enough clerkship or fellowship years might consider this position as their first "experienced"-level job.
Surfrider is looking for a full time employee with at least three years of experience and a strong commitment to protecting coastal areas. You can read all about it in the full job post on PSJD. Applications are due on January 5th.