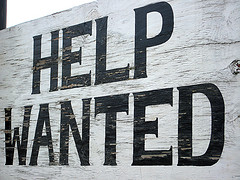 Photo: Brenda Gottsabend – CC License
The National Law Center for Homelessness & Poverty is the only national legal advocacy organization dedicated solely to using the legal system to combat homelessness in the United States. This week, they dropped a big policy job on the market. They're looking for an attorney with a background in impact litigation and policy and 2-3 years of experience supervising staff (among other things) to help set the organization's strategic vision and to lead program planning (among other things).
If this sounds like you, check out the more detailed, full post on PSJD (rolling deadline).