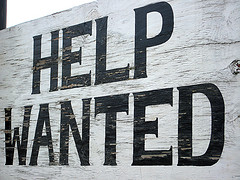 Photo: Brenda Gottsabend – CC License
Attention! Multiple job opportunities! The Southern Poverty Law Center is looking for two staff attorneys, one in Miami, Florida, the other in Jackson, Mississippi and a senior staff attorney in Montgomery, Alabama. The Southern Poverty Law Center is dedicated to fighting hate and bigotry, and to seeking justice for the most vulnerable members of society. Their legal department focuses on cases and campaigns involving the rights of children, prisoners, immigrants, the LGBT community, victims of hate crimes, and people living in poverty.
If any of these positions sound like something for you, check out the full postings on PSJD:
Staff Attorney (Miami) | Staff Attorney (Jackson) | Senior Staff Attorney (Montgomery).
(No Application Deadlines Specified)