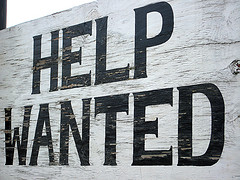 Photo: Brenda Gottsabend – CC License
Interested in capital punishment, prisoner, or human rights? The Capital Punishment Project (CPP) of the ACLU's National Office in Durham, N.C. is seeking applicants for its Summer 2016 Legal Internship program. The Capital Punishment Project, part of the ACLU's Center for Justice, challenges the unfairness and arbitrariness of capital punishment while working toward the ultimate goal of abolishing the death penalty. The Project engages in public advocacy and strategic litigation, including direct representation of capital defendants. The Project's litigation is conducted throughout the country, with a particular focus on the South.
If this sounds like something for you, check out the full post on PSJD. (Application deadline: Rolling).
Additionally, check out other internship and fellowship opportunities with the ACLU on PSJD.