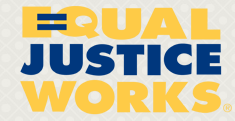 If you're trying to get a handle on student loans, check out these messages from our friends at Equal Justice Works:
New REPAYE Plan to Launch in December for All Federal Borrowers

In December, REPAYE – or Revised Pay As You Earn – will become available as another repayment option for your federal student loans.

Like the other income-driven repayment plans, REPAYE ties your monthly payments to your earnings. Payments are capped at 10 percent of your discretionary income.

The big deal about the REPAYE plan is that it will be available to all undergraduate and graduate federal student loan borrowers regardless of when the money was borrowed, and there is no partial financial hardship required to qualify. 

There are other key differences between this new plan and other income-driven repayment plans. If you want more information about REPAYE and the other debt relief options available, keep reading!

Want to Learn More about Your Debt Relief Options?

Equal Justice Works is here to help you understand the growing labryinth of student loans! We will be hosting our free webinar, "Drowning in Debt! What Law Students & Lawyers Need to Know about Managing Student Loans & Earning Public Service Loan Forgiveness," on Tuesday, November 17, 2015 from 3:00 pm – 4:00 pm EDT. Whether you're currently a law student or have already graduated, this webinar will provide you with the in-depth information you need to know about Public Service Loan Forgiveness, income-driven repayment plans, and more. Learn to manage your student debt, and take control of your career and financial future.

We'll be updating our student debt e-book, Take Control of Your Future, to keep all law students and graduates up to date on all legislative and regulatory changes that occur. If you download it now, we'll notify you when we've updated it with the new information.

Help Protect Public Service Loan Forgiveness 

As always, we urge you to take action to preserve Public Service Loan Forgiveness before Congress moves forward with capping or eliminating this vital program for public service workers. Start today by filling out our survey and joining the ABA's Save #Loan4Giveness campaign! 

Equal Justice Works is a 501(c)(3) nonprofit organization dedicated to creating a just society by mobilizing the next generation of lawyers committed to equal justice. Our webinars are tailored to law students and lawyers, but the information is applicable to anyone who needs help managing the burden of student loan debt. To stay up to date, follow us on Twitter (@EJW_org, #studentdebthelp) and on Facebook!