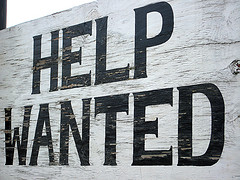 Photo: Brenda Gottsabend – CC License
Happy Thanksgiving Week! This week's JOTW features multiple internship opportunities. The Center for Constitutional Rights (CCR) is seeking 1L interns for their Ella Baker Summer Internship Program in Boston, Miami, New Orleans and New York. Through CCR's internship program, 1L students will gain practical litigation experience and sharpen their theoretical understanding of their relationship between social change, organizing, and lawyering.
If this sounds like something for you, check out the full post on PSJD. (1L Application Deadline: December 18, 2015).