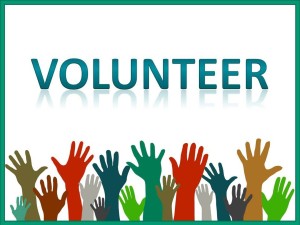 Every week, we honor an exceptional faculty/staff member who is making significant contributions to under-served populations, the public interest community, and/or legal education.
Today, we're featuring an outstanding faculty member from the Gonzaga University School of Law, dedicated to providing pro bono mediation services.
---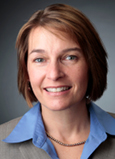 Who: Megan J. Ballard, Professor of Law at Gonzaga University School of Law
Where: Gonzaga University School of Law partnered with Refugee Connections Spokane and the Community Colleges of Spokane to host a workshop, 'American Law & Justice for Refugees and Immigrants' on March 9, 2016 at Gonzaga University School of Law in Spokane, Washington.
What:  Professor Ballard took the lead in coordinating a half-day workshop on American Law and Justice for Refugees and Immigrants, held March 9, 2016.  This collaborative workshop helped refugees and immigrants overcome barriers to justice by providing participants information about their legal rights and responsibilities, and offering a positive view of legal actors, in 11 languages other than English.
The workshop served approximately 160 refugees and immigrants, representing more than 15 different languages.  Community Colleges of Spokane provided interpreters for the largest 11 language groups.  Most of the substantive instruction (including the criminal justice system, domestic violence, discrimination, police stops, and children) was carried out in small, language-based groups facilitated by 26 volunteers comprised of lawyers, judges, law professors, and law students and staffed by interpreters.  In addition, Washington State Supreme Court Justice Mary Yu addressed the entire group, explaining constitutional rights and the rule of law, and providing each participant with a pocket-sized U.S. Constitution.  Spokane Police Sergeant Dan Waters visited each of the small groups and gave everyone an emergency language card to facilitate communication between police and English language learners.  From Gonzaga Law School, 7 students helped facilitate the small groups, plus 6 additional students volunteered during the workshop and with earlier preparation; 7 faculty and JD staff also helped to facilitate small-group instruction and assisted with preparation and execution of the event; and at least 14 staff lent assistance before, during and after the workshop.  Collaborating organizations – Community Colleges of Spokane and Refugee Connections Spokane – also provided volunteers.
During a half-hour refreshment break, eight service providers and others staffed tables to provide information to participants.  Each organization provided various printed resources at their table, some of which were translated into different languages.  The organizations providing information, in addition to Refugee Connections Spokane were: Spokane County Bar Association Volunteer Lawyers Program, Catholic Charities, Northwest Justice Project, TeamChild, Northwest Fair Housing, Washington State Minority and Justice Commission, Washington State Interpreter Commission, Spokane Police Department, and the Washington Defenders Association.
On her work: Professor Ballard underscored the importance of this event: "Not only does this workshop help to welcome refugees and immigrants, but it introduces the broader Spokane legal community to a population and their legal needs that is otherwise somewhat hidden."