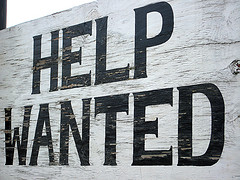 Photo: Brenda Gottsabend – CC License
The Center for Children's Law and Policy (CCLP) seeks first- and second-year law student applicants for its summer internship program. CCLP is a public interest law and policy organization focused on reform of juvenile justice and other systems that affect troubled and at-risk children, and protection of the rights of children in those systems. The Center's work covers a range of activities including research, writing, public education, media advocacy, training, technical assistance, administrative and legislative advocacy, and litigation. Based in Washington, DC, the Center's staff work with federal, state, and local officials throughout the country on a range of issues that include reducing the unnecessary incarceration of youth, promoting racial and ethnic justice, and eliminating dangerous and inhumane conditions in facilities that house children.
If this sounds like something for you, check out the full post on PSJD (Application Deadline February 1, 2017).