The PSJD Resource Center has valuable information for law students, career counselors and lawyers about public service law jobs.
The PSJD State & Local Government Career Resources State by State List is a list of useful places to begin research on internships and jobs with state and local governments. Here you will find links to information about many different government employers.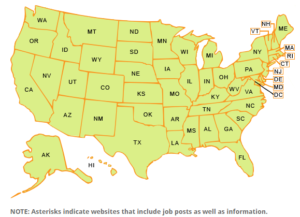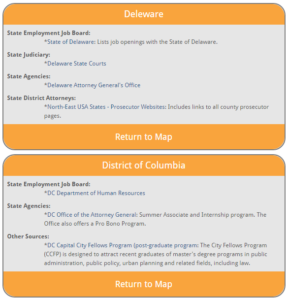 ---
*Career Counselor's Corner*
Claudia Melo, JD, Director of the Career Center at University of Minnesota Law School says "This is a quick, handy compilation that I use in conjuction with the Gov[ernment] Honors Guide for those students interested in government careers."
---
Do you have a great state resource? Send it to us in an
email
and we'll do our best to get it up on the website.