Director of Litigation and Policy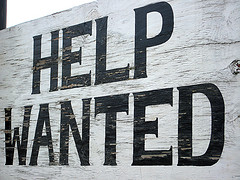 Neighborhood Legal Services of Los Angeles County is one of Los Angeles County's leading public interest law offices and has been the primary legal aid program serving the San Fernando and Antelope Valleys for 48 years and the San Gabriel and Pomona Valleys since 2001.  NLSLA's staff of 100+, including 40 lawyers, provides legal assistance to low-income individuals, families and groups in the areas of family law, domestic violence, housing, health care, education, public benefits, economic and job development, immigrant rights, consumer rights, and environmental justice.  NLSLA's program offices are located in Pacoima and the cities of Glendale and El Monte.
The Position
NLSLA is seeking a Director of Litigation & Policy, the position will be based at its El Monte office. The Director is expected to provide overall leadership and direction to the legal staff, with the support of the NLSLA senior team to ensure high quality advocacy, community engagement, strategically strong decision-making, grant compliance, leadership, and professional development both substantively and procedurally. The Director should lead overall program advocacy focused on the unique diversity of the San Gabriel Valley. It is also expected that the Director will develop and lead advocacy to address some specific area(s) of poverty law in which NLSLA is not now focused.
Ready to lead a noble cause? Check out the posting on PSJD.