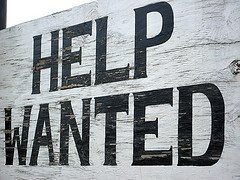 Organization
DNA People's Legal Services, Inc. ("DNA") is the largest and one of the oldest Indian legal services programs in the United States. It was established on the Navajo Indian Reservation in 1967 under the name Dinebeiina Nahiilna Be Agaditahe, a Navajo phrase which means "contributing to the revitalization of the People through the legal process".
DNA's primary source of funding is the Legal Services Corporation, which was created by federal statute to provide civil legal services to indigent persons. In addition, DNA seeks funding from other sources, such as private foundations, to support particular community legal education endeavors, major case litigation and other special projects.
Position
DNA People's Legal Services is hiring 8 attorneys in their various offices across Arizona and New Mexico. They are also accepting applications from 2L's for their summer law internship program.
See a full list of DNA's openings on PSJD: https://www.psjd.org/search?SearchTypeID=2&OrgID=113674