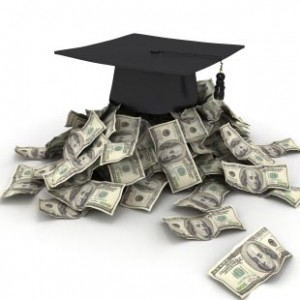 Earlier this week, NALP's student debt expert Heather Jarvis  led a webinar for public interest employers on recruiting and retaining the best legal talent in spite of their student loan debt. During the webinar, Jarvis explained the ins-and-outs of loan repayment options and forgiveness provisions. These programs are beacons of hope for all public interest law students with small salaries and looming debt, and they provide great relief in the struggle to finance a public interest law career.
For this reason, the University of Pennsylvania Law School, Northwestern University School of Law, and the University of California at Los Angeles School of Law all deserve a round of applause for recently boosting their loan repayment assistance (LRAP) and scholarship programs.
The National Law Journal reports that Penn has overhauled its LRAP to cover all student loan debt for alumni earning less than $80,000 a year. Northwestern increased spending on its LRAP and scholarships by 25%, and also cut down on its enrollment. And UCLA received a $1 million donation for student scholarships.
More from the National Law Journal article:
"The pressures created by high student debt discourage many graduates from law schools and other professional schools from pursuing vital careers and accepting job opportunities in public service," said Penn dean Michael Fitts.

According to NALP, formerly the National Association for Law Placement, the median entry-level salary for a legal services attorney is just shy of $43,000, while new public defenders and prosecutors can expect to earn about $50,000 a year. New public-interest lawyers tend to earn between $45,000 and $47,000, NALP said. By contrast, the median starting salary at at law firms of 50 attorneys or less is about $80,000.

In addition to making its loan repayment program more generous, Penn is launching a unique program dubbed the Reward for Sustained Service. After three years working at a public-interest or government law job, Penn alumni earning $80,000 or less are eligible for an additional payment that they can apply to principal loan debt, living costs and other expenses. The amount is determined on a sliding scale based on salary and years of service, but participants can receive as much as $22,800 between the third and tenth years of their careers, said Tory Messina, associate director for public interest and government counseling. She did not know of any similar programs elsewhere.

"I'm really proud of the program," Messina said. "It really expands the amount of loan repayment that's available to our graduates."

Participation in the school's loan-forgiveness program has doubled since 2010, Messina said.