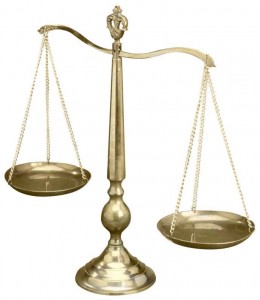 Besides housing PSJD, the National Association for Law Placement, or NALP for short, is an association of over 2,500 legal career professionals who advise law students, lawyers, law offices, and law schools in North America and beyond. The NALP Judicial Clerkship Section has a special message they would like to share with the PSJD community about recent changes to the federal law clerk hiring plan. These changes will affect summer internship scheduling and could possibly create conflicts of interest and other issues for employers and participating law students.
From the NALP Judicial Clerkship Section:
Last month, the federal judges' committee overseeing the federal law clerk hiring plan announced a modification to the 2013 hiring schedule. Instead of hiring 3Ls after Labor Day, the new application submission date for federal clerkships is Friday, June 28. Beginning June 28, judges can review applications from rising third-year students, schedule and conduct interviews, and extend offers.  This change also affects state court clerkship hiring, as some states have moved their hiring dates in response to the federal change.

Employers who are currently welcoming second-year students into your summer programs may be confronted with issues not faced since the late 1990s. Some students will be coming to their summer jobs already committed to a judicial clerkship commencing in 2014, or perhaps 2015. Some students will have applications pending with judges or will be submitting applications to judges in June, in accordance with the new hiring plan date. Judges reviewing applications during the summer are likely to schedule interviews in June or July, which may present scheduling challenges for students.

Factors employers may want to consider include:

If an intern receives one or more clerkship interviews, will he/she be able to miss work to travel to interviews?
Does your organization have technology such as videoconferencing or teleconferencing available to students for clerkship interviews?
Who is the best person at the organization for students to talk to about questions or issues that arise surrounding clerkships, including possible conflicts of interest on cases/matters, and when is the best time to have that conversation?

Students, we encourage you to discuss the implications of this timeframe with your career services offices and with your employers, paying special attention to the questions above, where relevant to you, and to due dates for assignments that fall around late June and early July, when judges may be interviewing.

We hope this blog post will offer a starting point to frame the issues and develop responses attuned to your individual programs. Many of your law school colleagues have begun to deal with these issues and would be eager to continue a discussion with you. We encourage you to be in touch with colleagues at schools from which you hire interns, to benefit from their insights and share your perspectives with them as you both seek to provide students the best advice and opportunities.
The NALP Judicial Clerkship Section leaders and members look forward to the opportunity to talk through these issues with public interest employers. This message was brought to you by:
NALP Judicial Clerkship Section Chairs: Melissa Lennon (Temple, 2012-13); Amy Perez (Miami, 2013-14)
NALP Judicial Clerkship Section, OSCAR Work Group: Susan Staab (Chicago), Vice-Chair; Marilyn Drees (Yale); Sheila Driscoll (George Washington); Eric Stern (Berkeley)
NALP Judicial Clerkship Section, Federal Law Clerk Hiring Plan Work Group: Amy Killoran (Georgetown), Vice-Chair