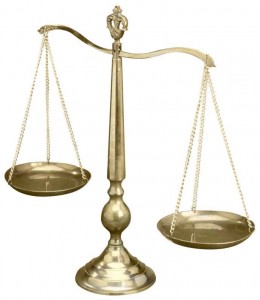 In May 2005, Nicole Harris' life changed forever. The 23-year-old recent college graduate had just moved back to Chicago when she was convicted in the asphyxiation death of her 4-year-old son Jaquari Dancy. After a 27-hour interrogation, Harris gave a false confession. She was sentenced to 30 years in prison.
Harris always maintained that her son's death was an accident, but her 5-year-old son Diante was barred from testifying that his little brother wrapped the cord around his neck while pretending to be Spider-Man. Now, 7 years later, appellate judges have ordered her release from prison after overturning her conviction based on "undisputably false" details in her confessions and the erroneous decision to block her youngest son's testimony.
From the Chicago Tribune:
"This really is extraordinary, and it bespeaks (the justices') continued concern with the injustice here," said Alison Flaum, an attorney with Northwestern University's Center on Wrongful Convictions, which along with the law firm Jenner & Block, represents Harris. "They clearly felt that Nicole has suffered enough."

…

Prosecutors have argued in part that Diante gave conflicting statements to authorities, including that he was asleep when Jaquari died. The Illinois attorney general's office has asked the U.S. Supreme Court to review the case, a spokeswoman said.

The federal appeals court also issued the state an extension to decide whether to retry Harris, a decision that will be made by the Cook County state's attorney's office.

"We are still in the process of thoroughly reviewing the case," a spokeswoman for the state's attorney said Thursday.

The order releasing Harris from prison lists a number of conditions, including that she must report to a probation officer. There are no restrictions placed on contact with her surviving son, who wrote a letter to the court on her behalf.
Click here for more information on wrongful convictions from the Innocence Project, complete with information on false confessions and admissions.