Sam Halpert, NALP Director of Public Service Initiatives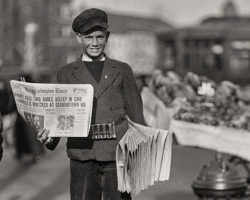 Hello there, interested public!
Hope 2020 is treating everyone well so far. I'm reeling a bit from the onslaught of news, so this is our first Digest of the year. We're off to a roaring start. The right to counsel in immigration and asylum cases saw major developments, with a federal judge in California affirming asylum seekers' right to counsel while New York State legislators debated creating a statutory right to publicly-funded counsel in deportation cases. Student loans also continue to make headlines, with the House of Representatives repudiating Secretary DeVos' new regulations concerning student loan forgiveness in situations of fraud and a bankruptcy judge in New York discharging a lawyer's student loan debt. Criminal justice reform has also been a major topic, from Minnesota, where Attorney General Ellison called for an investigation into the summary firing of Hennepin County's Chief Public Defender, to Missouri, where the St. Louis District Attorney filed a federal suit against the city and its police union under the Ku Klux Klan Act of 1871. Oh! And former PSJD Fellow and Georgetown OPICS alum Katie Dilks was named the Executive Director of the Oklahoma Access to Justice Foundation. Congratulations Katie!
As always, these stories and more are in the links below.
See you around,
Sam
Immigration, Refugee & Citizenship Issues
Student Loans & Student Debt
Disaster Law & The Environment
Legal Technology
Non-Profit & Government Management & Hiring
Access to Justice – Civil
Access to Justice – Criminal
Criminal Justice Reform