The Program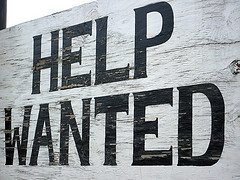 Access to Justice (ATJ) Tech Fellows was created to provide future lawyers with the skills, knowledge, and attitudes they will need to be successful civil justice leaders. To achieve its goals, ATJ Tech Fellows implements an internship program that connects students with participating host organizations and provides a $5,000 stipend to cover summer expenses.
The program begins with Fellows diving into a skills-training bootcamp where they will be engrossed in live training modules for two days. Then fellows will apply their newly acquired skills in their 10-week, full-time internships with participating host organizations. Fellows will also have opportunities for professional development and to contribute their summer experiences to a blog for all Fellows.
Ideal candidates will be passionate about ensuring legal access and eager to learn about the ways legal technology can enhance resources available to low-income individuals and communities.
Students can learn more about which organizations will host ATJ Tech Fellows this summer on PSJD: https://www.psjd.org/search?SearchTypeID=jobs&OrgID=112177