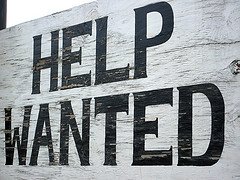 The Organization
The Mid-Atlantic Innocence Project (MAIP) was founded in 2000 by a group of D.C. area attorneys that identified the need for a group that could focus on the wrongful convictions in the tri-state area. This project addresses cases with both DNA evidence as well as other forms of evidence that could prove exculpatory. Since its formation, our Project has received over 1,800 requests for aid.
The Project also supports legislative reforms to prevent and reverse wrongful convictions.
The Mid-Atlantic Innocence Project is affiliated with the Innocence Network, a web of similar grassroots efforts across the nation. It is housed at The George Washington University Law School.
The Position
MAIP has two in-house lawyers with heavy caseloads, resulting in a backlog of cases that need some level of investigation. The Fellow will work to address this backlog, representing clients in investigations and ultimately litigating (under the supervision of our Legal Director and Counsel) compelling innocence claims that arise from those investigations.
See the full job post on PSJD: https://www.psjd.org/opportunitydetails?OppID=85673