Need a job or internship? During the past week PSLawNet has posted:   45 new attorney positions,   48 internships, and  20 law related opportunities.  Additionally, there are currently 1,222 active opportunities in our job database. To search the database visit PSLawNet.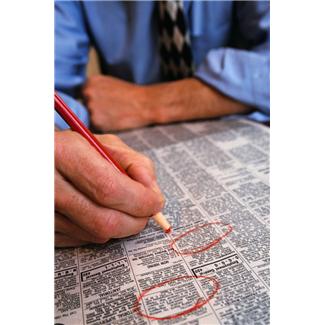 Featured New Positions:
The Massachusetts Law Reform Institute (MLRI) has just begun their search for a new Executive Director following the announcement from their Executive Director of 41 years that he will retire at the end of t his year.  MLRI is a statewide legal advocacy and support center whose mission is to promote economic, racial and social justice for low-income people through legal action, education and advocacy.  The organization is seeking a talented new leader to partner with its Board, staff, valued constituents and supporters in championing the rights and opportunities of low-income people at a time of significant economic and social challenge.  Check PSLawNet for application details.

The Polaris Project is current seeking law students to serve as Senior Legal and Policy Fellows  in their Policy and Legal Department.  Fellows will assist with advocacy and policy development for stronger comprehensive state and federal laws on human trafficking. Responsibilities include: conducting legal and statutory research, monitoring pending legislation, preparing legislative outreach materials, including action alerts, advocate and legislator briefs, communicating and providing assistance to legislators and other policy makers, providing technical assistance during the bill drafting process, and helping to build and assist coalitions in support of legislation.  Responsibilities may also include direct lobbying, outreach and the preparation of training materials for law enforcement and others.  Deadline:  December 24, 2010.  Check PSLawNet for application details.
Featured Public Service Career Resource:
Do you have an interest in working for State or Local Government? Just like the federal government, state and local government attorneys handle a broad range of legal issues and are housed in the executive, legislative, and judicial branches of government.  State/local government attorneys craft policy, draft laws and rules, advise elected and appointed officials, and represent the interests of citizens in court.
Each state and local government organization has unique hiring practices, thus it is best to research each locale to see what types of positions exist and learn about hiring policies, etc.  On our State and Local Government Resources page we have links to state/local government resources by state and additional resources  to guide your job search.  Check it out.
Job Seekers: PSLawNet is a free service for students and alums of subscribing law schools.  If you are not a student/alum of one of our subscribing schools, you can either purchase an individual one-year subscription to PSLawNet for only $25.00, or ask your Career Services Office about subscribing to PSLawNet.  Job Seeker User Guide.
Employers: Are you a nonprofit, government, or other type of public service organization seeking to raise your profile and advertise job openings among law students and attorneys?  Would you like to do this for free?  PSLawNet is the right place for you, download our Employer User Guide.
Questions: Email us at pslawnet@nalp.org.