So long , 2010.  We close out the year with two week's worth of public interest news.  We're also happy that this week's edition is packed with stories highlighting the extraordinary work of several extraordinary advocates.  Our Inner Scrooge's heart is warmed.  Featured: a new place to look for new federal jobs; a law intended to help CA foreclosure victims hiccups; a report on whether the Harvard Legal Aid Bureau is actually helping clients who seek unemployment benefits; Cooley Law School establishes a new pro bono initiative with the private bar; a successful public interest employment "bridge" program at Florida Coastal Law; the tremendous public interest commitment of an award-winning UConn law student; adios, Federal Career Intern Program; a busy legal services development chief is profiled; $500K going to a clinic and public interest programs at Cardozo Law; the Legal Aid Society of Cleveland's incoming president knows firsthand what it's like to be a legal services client; the business case for supporting legal services in Eastern Missouri; a big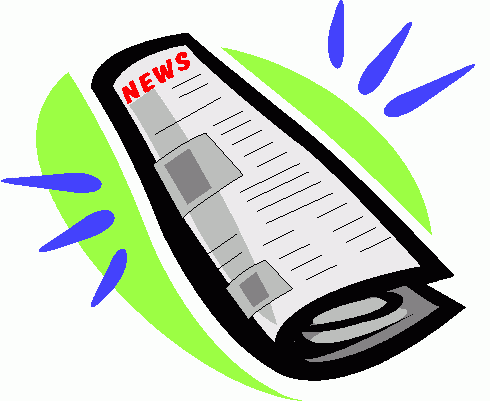 federal-court win for a Yale Law School clinic; a Cleveland judge and two attorneys dig deep to help out a low-income defendant; here are some phrases to keep off of your resume; a five-part story on Missouri's beleaguered public defense system; and the New York Times editorial board weighs in on the importance of supporting legal services.
12.30.10 – how do you find federal jobs?  Pore through budget  proposals.  Not what you wanted to hear, we know.  But here's a great bit of job-seeking wisdom, courtesy of the Washington Post: "In each budget justification submitted to Congress, you get to see what an agency says it needs, as well any additional hiring requests to carry out its work … For the Justice Department to strengthen national security and counter the threat of terrorism the 2011 budget requests $300.6 million. The request includes 440 additional positions, including 126 agents and 15 attorneys. To enforce immigration laws the department is requesting an $11 million program increase, including 125 positions – 31 of them attorneys.  You can read an agency's budget proposal on its Web site."
12.28.10 – yet another example of a pro bono collaboration involving a law school and volunteer attorneys.  From the Examiner in Detroit we learn that the "Thomas M. Cooley Law School and the Detroit Metropolitan Bar Association (DMBA) have joined forces to create a new program to expand free legal services in Detroit and Wayne County. The Cooley Law School-DMBA Pro Bono Mentorship Program will allow students from Cooley's Ann Arbor and Auburn Hills campuses to collaborate with a mentoring attorney in providing free legal services to clients."  Cases will be referred to the new program from local public interest organizations.
12.27.10 – as many recent law grads are aware, the economic downturn has compelled some law schools to create employment "bridge" programs for public-interest minded graduates who are unable to land jobs immediately.  The programs take different form, but as a general matter the law schools provide funding that enables a grad to work for a limited term with a public interest or government organization.  The Jacksonville Daily Record reports on one such program in Florida: "Florida Coastal School of Law's Post-graduate Public Interest Employment program is preparing for its launch into a fourth year of service.  The program is designed to assist public service agencies in filling gaps for those who are underserved, underrepresented or have limited resources. Coastal Law provides grants to public service organizations that employ its graduates in the program. Graduates are employees of the agency and eligible to participate in the program for up to five months."  This program has grown quite a bit since it's 2007 inception: "In the first year of the program, five graduates participated as part of a partnership with Jacksonville Area Legal Aid. Most recently, 39 Coastal Law graduates served in 17 offices in eight states, Florida, Georgia, North Carolina, New Jersey, Indiana, Maryland, Pennsylvania and Washington.  Coastal Law has awarded $525,000 in grants to the program over the last three years."  And it's been reasonably successful in providing grads with a path to lasting employment: "Of the employed graduates, more than half have remained committed to the public sector, including serving in state attorney, public defender and legal aid positions."
12.27.10 – here's a story about a U. Conn. law student who's rightly been honored by our friends at Equal Justice Works for her extraordinary pro bono contributions.  The Connecticut Law Tribune offers a profile of Jessica Stein, who in her 2L year "got involved with a dozen other volunteers in the legal community to help establish and operate the Hartford chapter of the Homeless Experience Legal Protection (H.E.L.P.) organization in 2009. The local organization offers two hours of free legal services each week for people at House of Bread and Mercy House shelters in Hartford.  Because of her hard work and dedication, in October Stein received the Exemplary Public Service Award [from] Equal Justice Works."  Stein's story exemplifies how a law student can make a huge impact by recognizing a need in a local community, identifying a resource that could lead to a solution, and working passionately and smartly towards that solution.  Congrats, Jessica!
12.27.10 – RIP FCIP (2001-2011).  The Government Executive website reports that President Obama ordered the termination of the Federal Career Intern Program (FCIP), the initiative that was quite popular among managers but staunchly opposed by federal employees unions.  FCIP allowed agencies to hire students and recent grads outside the strictures of the competitive service hiring process.  In the past decade, managers have used it more and more, to the chagrin of employees' unions.  While bringing FCIP to end, the president also directed the expansion of some other initiatives – including the Presidential Management Fellows Program – that still draw in young talent through channels outside of competitive service, so this is not seen as a clear win for the unions.  Here's  a Washington Post piece reviewing some specific reasons why federal managers see the end of FCIP as hamstringing them as they try to attract new talent to Uncle Sam's workforce.
12.23.10 – the Sun-Sentinel profiles one of the busier development directors in the legal services community.  Kathleen Thomsen is "regional director of development for Legal Aid Service of Broward County, Coast to Coast Legal Aid of South Florida and Legal Aid Service of Collier County."  Wow.  In the piece, Thomsen notes the importance of legal services providers being active not just in client communities, but in the business and professional communities in which they operate.
12.23.10 – according to the Wall Street Journal, public interest programs at Cardozo Law just got a half-million dollar boost.  A local public interest advocate and philanthropist, Kathy Greenberg, is "giving $500,000 to the Benjamin N. Cardozo School of Law at Yeshiva University to support the law school's immigration law clinic, which provides legal representation for indigent immigrants facing deportation."  Some of the funding will also support scholarships and summer stipends for public interest minded law students.
12.22.10 – here's a truly heartwarming story from the Cleveland Plain Dealer, profiling the incoming board president of the Legal Aid Society of Cleveland. Ilah Adkins will bring a unique perspective to the Legal Aid Society because, although she's now an attorney and high-ranking official with Charter One Bank, she's a former Legal Aid Society client.  Her life story as recounted in the Plain Dealer is worth a read.  The PSLawNet Blog is particularly happy to see such a remarkable figure at the helm of the Legal Aid Society because we've had the privilege to work with its executive director and a senior staff attorney on the issue of boosting legal services attorney salaries and improving attorney recruitment/retention initiatives.  The Legal Aid Society has been a leader in the legal services community on both fronts.  So, congrats to Ilah and to the Legal Aid Society!
12.21.10 – writing in the Saint Louis Post-Dispatch, Legal Services of Eastern Missouri's executive director, Dan Glazier, writes that his program "only about 20 percent of the legal needs of the poor people eligible throughout the 21 counties of eastern Missouri that it serves."  Glazier goes on to make the pragmatic case for supporting a more robust legal services program, highlighting the benefits to the community that come when clients can access public benefits and avoid domestic violence.
12.21.10 – as we detailed in a blog post earlier this week, the National Law Journal recently reported that "[t]hree years of work by students in Yale Law School's Worker and Immigrant Rights Advocacy Clinic paid off in a big way last week, when a federal judge ruled that officials with U.S. Immigration and Customs Enforcement may be sued for civil rights violations."  About 25 Yale Law students worked on the case, and got pro bono assistance from the law firm of Cleary Gottlieb.
12.20.10 – yet another feel-good story out of Cleveland!  The Cleveland Plain Dealer knocks us over once again with a tale of straight-up holiday altruism from a judge and two public defenders.  "A once homeless defendant in [a] Cuyahoga County Common Pleas…courtroom sought to get her minor felony expunged this month. The judge was willing to waive fees, but restitution had been ordered for her offense and restitution cannot be waived.  Her tab: $57. She couldn't swing it"  Enter Judge Timothy McCormick – who was not the judge handling the case – and public defenders Jason Haller and Juan Hernandez.  When McCormick heard what was happening, he dug into his pockets and produced a cool Jackson.  (For you public interest lawyers who are more accustomed to carrying Lincolns and Washingtons, a Jackson is a $20 bill.)  Haller and Hernandez ponied up also and – voila – restitution accounted for.  Happy holidays, gentleman, and good on you.
12.20.10 – a phrase like "extensive experience as a problem solver with a dynamic and teamwork-oriented approach to achieving innovative solutions" does not belong on a resume.  So would say a career expert with Linked-In, who offers 10 words and phrases that show up most often on resumes on the website and, as such, may be perceived by employers as hollow and/or trite.  Read the PSLawNet Blog's coverage (and our take on how this may apply to public interest job seekers), which we picked up from the ABA Journal, which itself picked up the story from the Wall Street Journal's Digits blog, all of which we felt obligated to relay to you because we feel bad for the people at Digits who actually produced the content.
12.19.10 – here's a nicely crafted New York Times editorial in support of New York State Chief Judge Jonathan Lippman's efforts to signficantly bolster legal services funding in the Empire State.  "There are strong moral and ethical reasons for why low-income Americans should not be forced to grapple with pressing civil legal matters, including foreclosures and disputes over disability and other benefits, without legal representation.  There are also practical reasons to narrow this justice gap, a point underscored in a report from a task force appointed by New York State's chief judge, Jonathan Lippman. It finds that the lack of representation is leading to widespread legal delays, imposing financial burdens on opposing parties fortunate enough to have lawyers, and on businesses and individuals with other legal matters competing for judges' attention."  The piece goes on to outline specifics about Lippman's proposals.  Lippman has been one of the strongest voices from any bench in the country as he's called on legislators and stakeholders in the legal community to support access to justice for low-income clients.  For more on his efforts see the first bullet point here.