Editor's note: Our "Expert Opinion" series offers thoughts, insights, and career advice from public interest lawyers, law students, and others who work for the public good.  This edition's Expert is Ruta Stropus, the Director of Attorney Recruitment and Professional Development for the Illinois Attorney General's Office. Stropus has graciously agreed to offer some much-needed tips and advice on applying for positions within the government. This edition is all about what to do (and what not to do!) during the pre-application process. Next time, Stropus will tackle cover letters and resumes.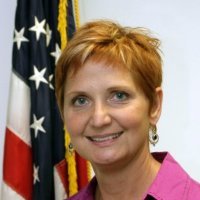 On to the advice…
Tips from a Government Employer
First of all, let me thank every wonderful professional who works in law school career centers.  I realize that you do tremendous work counseling and advising stressed out law students who are panicked about finding a job in these difficult economic times.  With the increase in law school debt, the decrease in law jobs – not to mention hiring and salary freezes in the government sector – being effective and positive is no easy task.
I rely on law school placement professionals to help recruit for my office.  We do not participate in the on campus interview process, because we rarely hire new graduates.  However, law school alumni networks are our lifeline, and we couldn't do it without you.
Unfortunately, not all lawyers listen to the advice of their placement counselors.  After spending nine years as the director of attorney recruiting at a state agency, I still see candidates making the rookie mistakes before even getting in the cover letter and resume or making it to the interview.  So, although you and I know these are "don'ts", many out there are still do-ing.
1)    The job search.  Other websites often list our positions.  That's a good thing – we want to advertise broadly.  However, the most accurate and current information is on the agency website.  Therefore, candidates should always the employer's website for complete information before calling the recruiter with questions.  I have spent a lot of time crafting job descriptions, setting out the application procedures, drafting a frequently asked questions guide.  One of the ways I judge applicants is their ability to follow directions.  For example, we do not allow candidates to email their application materials; if someone does so, not only is the person disregarding an employer's specific request, but they are demonstrating that they haven't read the instructions.
2)    The posting.  I am honest in my communications.  If the website notes that the position requires, at minimum, three years of post-graduation civil litigation experience, then that is the minimum requirement.  Just today, I had a candidate call and ask:  "The posting says that three years of criminal prosecution experience is required. I have six months experience. Will you consider my application?"  My response?  "No, we require three years."  Others call and emphasize their interest in the position:  "I am very interested in the position, and I am a quick learner."  Although that might be well and good, interest is not experience.  My favorite is the ole' switch-a-roo:  "Your posting says the position is in Springfield, but I'm really interested in Chicago."  Well, if the posting says Springfield, then the position is in (wait for it) Springfield!!!!
3)    The tenor.  As a recruiter, I am a professional.  My job is to find the very best candidate for the job.  Therefore, I do not be-friend applicants on Facebook or link with them on LinkedIn.  I do not go out for coffee with candidates who "want to learn more about the position."  I do not like it when candidates email or call me and begin the conversation by addressing me by my first name.  When a candidate calls or emails with a question, I expect that question cannot be answered by our website and is something more than "I really just can't email you my application?" Because I answer my own phone, I expect a greeting such as: "Hello, may I speak to Ms. Stropus?  Ms. Stropus, hello, my name is Cindy Earl and I have a quick question about your job posting."  Sadly, what I usually get is:  "Ah …. hi…. yah…. I've been looking at your website and I'm confused…."
Bottom line here for candidates: You start interviewing for the job from the minute you start your job search.  Even before they submit their application paperwork, I expect candidates to have visited the agency website and read ALL the information that is available on the position and the agency – that includes the mission, the history, the recent activity.  If the candidate has a genuine question, I expect a polite and professional call or email, complete with salutation and thank you.
Next time on the PSJD Blog: the cover letter and resume!