by Ashley Matthews, PSJD Fellow
This is the second blog post in a series about my job-hunting adventures (and misadventures). You all may know me as the 2012-2014 PSJD Fellow, in which position I manage PSJD's website and social media accounts.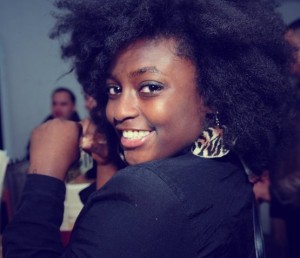 I love this job, but unfortunately my Fellowship is almost halfway over. Aside from the regular stress of looking for a job, I – like many other public interest law grads who scour PSJD for job vacancies – have to combat a dearth of available positions, an abundance of unpaid postgraduate opportunities, student loans, the bar exam, and a majorly competitive job market.
I'm writing this public diary so other recent law graduates know they are not alone. Looking for a job, facing rejection, and dealing with stress and anxiety can be disconcerting and isolating. So if I touch on something that has happened to you or someone you know, feel free to leave a comment! We'll get through this together.
So, without further ado…      
Entry #2: Where is my Dream Job?! On Passion, Persistence, and Not Settling
It's no secret that the job market is pretty bad right now.
Trust me, I know from personal experience. Since my last post, I've been searching day and night for a legal job that is both suited to my unique skills and interests and  well-paying enough to maintain payment on law school loans and rent. (Not to mention other marginally important things, like food and water.)
At first, my internal dialogue while job-hunting sounds something like this: "Wow, I can just picture myself working [insert imaginary dream job here]. It's going to be great! I'm going to use all the skills I learned while studying [insert undergraduate degree] AND my law school skills. I have so much experience in [insert areas of focus during law school internships], there's no way I won't find something that's perfect for me."
After about 72 hours of job hunting only to find an abundance of unpaid internships and fellowships, all that enthusiasm dries into a terse, "Does it pay?! No matter what type of law it is… I'll take it!"
Deep down, I know that this premature logic is irrational and flawed for one main reason: I have to actually work whatever job I accept. Every day. And probably for a long time, if I don't quit first. If I accept any job just because it pays, and not because I love what I do, I may find myself quickly regretting my haste. I'm one of those personality types that operates off of pure passion: if I love my work, I will always give it my all. If I don't love my work, well… mediocrity is not beneath me. This is just me being honest, which I think is important to do while assessing your strengths and weaknesses while looking for new legal employment.
Accepting a job is a really big deal. In our desperation to find work, we may be tempted to jump at the first available opportunity. However, throughout this job-hunting journey, I am forcing myself to exercise caution, and make sure that I am applying to jobs that are well suited to who I am, both professionally and personally. I truly believe this will benefit me in the long run.
A long time ago, I committed myself to public interest law, so I know this is the field I want to stay in throughout my professional career. Finances may be a little rough at first, but there are all kinds of resources from PSJD, EJW and student loan expert Heather Jarvis to guide us through the financial turbulence.
And if it ever seems like I'm not finding enough job vacancies that match my specific interests, I just Google more and more job-search sites to widen the array of available opportunities. Here are my favorite job search sites for public interest law jobs:
PSJD.org – You should've known this would be first! As the PSJD Fellow, my full-time job is to look for public interest opportunities for law students and lawyers. If you don't have time to pick through all the sites below, just register on PSJD and let me do the work for you.
Idealist.org – I've used this site since my undergrad years, and it never fails to offer a broad view of the social justice employment landscape. It also offers other law-related and non-legal positions, just in case you're interested in widening the scope of your search.
NLADA.org – The National Legal Aid & Defender Association website has a great jobs section that posts civil rights and criminal law opportunities for public interest lawyers.
Indeed.com – This is a very, very general job search site, but they post a surprisingly good number of public interest law opportunities! The magic is in your search terms: make sure you are specific about the practice area you are looking for, and word your terms the way an employer would phrase them.
Your Law School – Don't be shy. Contact your career services office and let them know you're looking for work in a specific area. They may not know of a specific opportunity, but they will more than likely have a list of contacts who may have leads. Be nice and friendly and don't forget to thank them, because it won't get you any further in the job hunt to act excessively entitled. I know the job search gets rough, but remember: your career services office is there to help.
And with that, I continue looking not just for any legal job, but the right legal job for me. Don't forget to check back next Tuesday for the third installment of my Job Seeker Diary.
Happy Thanksgiving, everyone!