Every year, we honor law student pro bono with the PSJD Pro Bono Publico Award. Any 2L or 3L who attends a PSJD subscriber school and has significant pro bono contributions to underserved populations, the public interest community and legal education is eligible for nomination.
This week, the 2013-14 PSJD Pro Bono Publico Award winners will be guest blogging about law student pro bono and their public interest commitments. Today, we're featuring Merit Distinction honoree and Seton Hall University School of Law student Karol Ruiz, an advocate for undocumented immigrant children who helps host of the Deferred Action for Childhood Arrival (DACA) clinics for her community.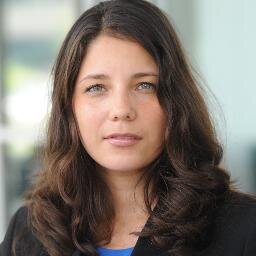 Read below for Karol's post on community lawyering and how she uses it to help undocumented immigrant students.
Many attorneys and law students enter the profession of law to answer a call to serve from deep within ourselves.  In my work, I follow the wisdom of Lao Tzu, who said, "A leader is best when people barely know she exists, when her work is done, her aim fulfilled, they will say: we did it ourselves."  I first learned this valuable lesson from my mentor, Wind of The Spirit Immigrant Resource Center co-founder Diana Mejia, a humble yet commanding community leader.  She never uttered Lao Tzu's words; she lived them.  The best teachers lead by example.
Following in her footsteps, I joined the struggle to end the discriminatory practice of barring admission to undocumented immigrant students at my alma mater, the County College of Morris.  As a former undocumented student, my lobbying began in 2008 with the painful sharing of my personal story before the college board of trustees.  With the help of then New York University law student interns, Camilo Romero and Sara Cullinane, my advocacy evolved to include the legal and economic arguments against the college's discriminatory practices.  Soon after, others galvanized to share their own stories.  In 2010, immigrants and allies from all over New Jersey filled the college gymnasium, clamoring for immigrants' rights to higher education before the board, the county freeholders, the press, and even the anti-immigrant groups opposing the end to the discriminatory practice. We succeeded not only in changing the policy, but in raising awareness in our community and building a network of activists.  The law students involved in the movement inspired me to apply to law school.  Together, we inspired our entire community to work toward reform of state and national immigration laws.  It takes a village.
Through training, education, and team-building, our village grew into the statewide network of immigrant rights organizers that ensured the passage of the New Jersey Dream Act, a law that ends the discriminatory practice of charging New Jersey's most vulnerable residents out-of-state tuition rates because of their undocumented immigrant status.  As a Seton Hall University School of Law student, I served the movement by drafting petitions and planning lobbying strategies.  I enlisted the help of my fellow Center for Social Justice Scholar, Christopher Keating, as well as student leaders from the Women's Law Forum, the Black Law Students Association, the National Lawyers Guild Student Chapter, the Latino/a American Law Students Association, and the Asian Pacific American Law Students Association.  We partnered with students, immigrant youth, religious leaders, educators, civil rights attorneys, and legislators throughout the state to pass this law.  When the NJ DREAM Act finally passed in 2013, we celebrated the victory with a march to the County College of Morris, the place where our struggle began.
With each struggle and each victory, I'm encouraged to increase my response to the call to serve.  Currently, I am working with the Seton Hall University School of Law Center for Social Justice to host a Deferred Action for Childhood Arrivals (DACA) Pro Se Workshop for undocumented immigrant youth. On this project, I serve as a liaison between the immigrant community, law students, and immigration attorneys.  My professors' pro bono work emboldens me, and I am grateful to have such attorneys to help us say "we did it ourselves."