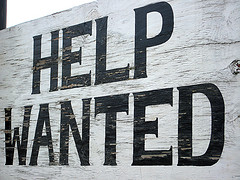 Photo: Brenda Gottsabend – CC License
If you want to do public interest work this summer but haven't been able to figure out how to pay for it, look no further: The Public Interest Law Initiative (PILI)'s Law Student Internship Program is open to all 1L and 2L law students from across the country who are interested in working with legal service agencies in Illinois over the summer. These positions are paid : PILI raises the funds necessary for each agency to pay its PILI Interns (the funds are paid to the agency as a grant, rather than directly to the Intern as with many other internship funding programs).
Interns work 400 hours full-time, with PILI ensuring quality supervision by experienced agency attorneys, and providing extra educational, networking and mentoring opportunities.  Through this program, PILI helps our partner agencies increase their impact while also helping you develop your legal and client interaction skills, build your professional networks, and strengthen your commitment to public interest law and service.  Applications will remain open until all Internship positions are filled.
If this sounds like you, check out the more detailed, full post on PSJD.