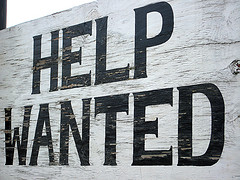 Photo: Brenda Gottsabend – CC License
Attention recent grads and 3Ls!
Like criminal law and passionately litigating on your client's behalf? Then this is the job for you! The Public Defender Services (PDS) for the District of Columbia is looking for an attorney to work with them in their Trial Division. This attorney would be expected to provide legal representation to individuals facing a loss of freedom in criminal, delinquency, and mental health matters in the DC justice system.
To qualify, you must have a J.D. or an equivalent degree from an accredited law school by  June 2016, be a member of the DC bar or eligible for reciprocity admission to the DC bar, and excellent research, writing, and oral persuasion skills. Applicants must also be willing to make at least a 3 year commitment to PDS.
Interested? Check out the full post on PSJD. (Application deadline: September 4, 2015)