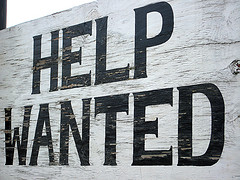 Photo: Brenda Gottsabend – CC License
Street Law (located in Silver Spring, MD) is seeking a full-time program director to implement their Legal Diversity Pipeline Programs with law firms and corporate legal departments. Their Legal Diversity Pipeline Programs match diverse high schools across the country with law firms or corporate legal departments in their communities.  Volunteer legal professionals teach students about the law and legal careers and provide support and encouragement for the students to pursue legal careers.
If this sounds like something for you, check out the full post on PSJD. (Application Deadline: June 22, 2016).