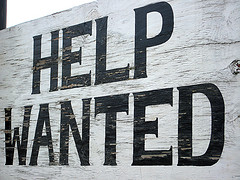 Photo: Brenda Gottsabend – CC License
Advocates for Children of New York, Inc. (AFC) is seeking a Post-Graduate Legal Fellow to work in one or more of the following areas: Direct representation of individual students and parents in school-related matters, including special education hearings and suspension hearings; Community education and training for students, parents, and professionals on students' and parents' rights; and/or Policy reform to address systemic barriers to quality education for NYC students. AFC is a not-for-profit organization that works in partnership with New York City's most disadvantaged families to secure quality public education services.
If this sounds like something for you, check out the full post on PSJD. (Application Deadline: June 30, 2016).