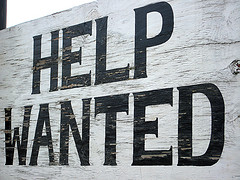 Photo: Brenda Gottsabend – CC License
Americans for Immigrant Justice (AI Justice – formerly FIAC) is seeking a qualified, full time Supervising Attorney for its work with unaccompanied immigrant children. AI Justice, a not-for-profit law firm founded in 1996 to protect and promote the basic human rights of immigrants, has a multicultural and a multilingual staff. AI Justice works closely with traditional civil rights organizations as well as with grassroots organizations and local, state and national government officials to effect positive change in immigration policies.
If this sounds like something for you, check out the full post on PSJD. (Application Deadline: July 25, 2016).