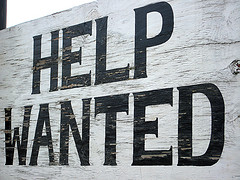 Photo: Brenda Gottsabend – CC License
For nearly 100 years, the ACLU has been our nation's guardian of liberty, working in courts, legislatures, and communities to defend and preserve the individual rights and liberties guaranteed by the Constitution and laws of the United States. Whether it's ending mass incarceration, achieving full equality for the LGBT community, establishing new privacy protections for our digital age, or preserving the right to vote or the right to have an abortion, the ACLU takes up the toughest civil liberties cases and issues to defend all people from government abuse and overreach. With more than a million members, activists, and supporters, the ACLU is a nationwide organization that fights tirelessly in all 50 states, Puerto Rico, and Washington, D.C., for the principle that every individual's rights must be protected equally under the law, regardless of race, religion, gender, sexual orientation, gender identity or expression, age, disability or national origin.
The ACLU seeks to hire an attorney for its Voting Rights Project, for a two-year period beginning in early 2017.
Is this the perfect opportunity for you? Head to PSJD for more info.