The PSJD Resource Center has valuable information for law students, career counselors and lawyers about public service law jobs.
The PSJD National Security Practice Area Guide is designed to give you a brief overview of the legal field in National Security Law.  It provides practical information regarding the types of employers with which you can pursue a career; steps to take during law school to help a future career in the field; security clearances; and resources to further research this rewarding field.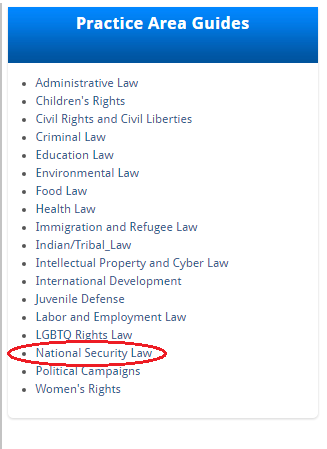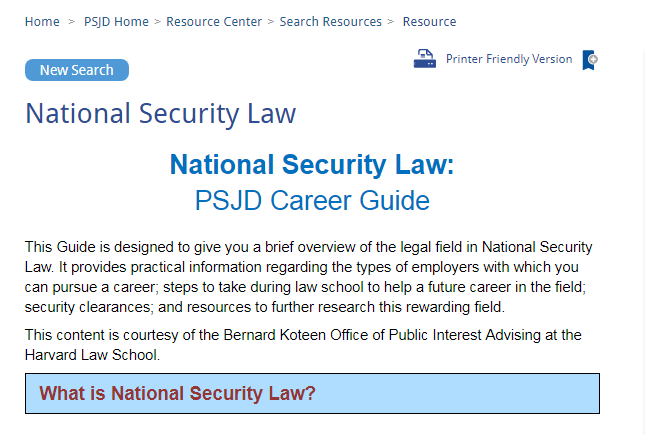 ---
*Career Counselor's Corner*
Lindsay McCaslin, Esq., Assistant Dean, Office of Career Services William & Mary Law School says "As more of my students become interested in national security work, I recommend this Guide to give them an idea of employers who work on national security issues, from various federal agencies to nonprofits. It also gets students thinking about the security clearance, which can be a lengthy process."
---
Have a national security question not answered in the Guide? Send us an
email
and we'll do our best to put it in the National Security Practice Area Guide.