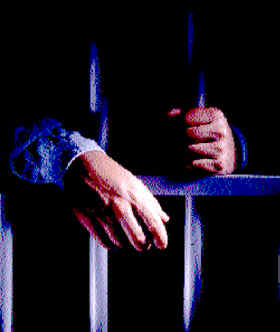 If you're inspired by the film Gideon's Promise (which recently won the Sundance award for Documentary Editing – congrats!) or you have a demonstrated passion for indigent defense, today's Job o' the Day could just what you're looking for.
The Maryland Office of the Public Defender, located in Baltimore, has been providing counsel to those unable to afford an attorney since 1972. Their mission is to provide superior legal representation to indigent defendants in the State of Maryland by safeguarding fundamental individual rights and ensuring access to the guaranteed protections afforded by the U.S. Constitution, the Bill of Rights, the Maryland Constitution and Declaration of Rights, and the laws of Maryland.
They currently have a vacancy for an Appellate Attorney. From the PSJD job listing:
An attorney in the Appellate Division provides representation for indigent clients during the appellate process before both the Maryland Court of Appeals and the Maryland Court of Special Appeals. An Assistant Public Defender combines his/her demonstrated dedication to the representation of indigent clients with his/her strong research, writing, and litigation skills to provide exceptional representation. This position will commence September 1, 2013 and will be located at 6 St. Paul Street, Baltimore, Maryland.

Qualifications:

Demonstrated commitment to zealous and comprehensive public defense
No prior litigation experience required, but prior judicial clerkship strongly preferred.
Strong issue spotting, research, and writing skills.
Ability to work independently, and efficiently manage an active caseload.
Ability to work in a fast-paced, team-oriented environment.
Effective communication and advocacy skills.
Active membership in good standing with the Maryland Bar or the Bar of another state.
The application deadline is February 28, 2013. For more information on how to apply, view the full job listing at PSJD.org (log-in required).